Hot Topics
World Forgiveness Day: 5 mistakes by Indian Government that citizens will never forgive
Will Indians ever forgive these mistakes? Take a look at the list
---
It is said that forgiveness heals, but there are some mistakes which can't be forgiven because they cost a lot. The world is celebrating World Forgiveness day today, and we would suggest you to always be considerate towards the mistakes of others. However, our government has made some unforgivable mistakes in the past. We have brought a list of 5 mistakes of the Indian government that citizens will never forgive.
Kashmir Issue
There should be no doubt on the Kashmir issue to be on the top of the list. When Raja Hari Singh came crying to the Pandit Jawahar Lal Nehru for help against the tribal invaders from Pakistan, India was on verge of evicting all invaders and recapturing the complete state but India decided to halt operations on 1 January 1949. Then we took the matter to the United Nations, where we had a weak representation in comparison of Pakistan. The issue of Kashmir has never been irrelevant in the geopolitical world and India has to spend a good chunk of money for protecting its order in Kashmir.
Read more: India's GDP contracts a record low, here are the possible reasons
Denial of the permanent seat in the UN
Congress MP and English teacher of the whole India, Shashi Tharoor had said in an interview in 2004 that India declined the US offer, that was giving India a permanent seat at the United Nation Security Council in 1953. He also wrote in his book Nehru – The invention of India that then government of India decided, the seat held by Taiwan then, should be given to China instead.
Historian Anton Harder in his report in March 2005, said that the US wanted India to take the permanent seat instead of China but India denied and gave it to China. Had we been a permanent member now, we would have the important VETO power.
Not taking China as an enemy
The 1962-war with China will always be a trouble-psyche for India. The country which always believed that its platitudes and protestations of peaceful co-existence would be reciprocated by the world. We always called ourselves a peace-loving nation and therefore neglected armed forces. Never thought much of foreign policy and let the intelligence apparatus rust. Indian side decided to keep its eyes shut despite China's aggressive intentions and hoped that the problem would solve itself. China used India's vulnerable position and struck India when we were not prepared. Our troops were neither equipped well nor did we have strong weapons. As a result, despite numerous sagas of gallantry, we suffered embarrassment. We were on knees and the national morale and pride were in tatters. Finally, we had no other option than calling military help from other nations.
Emergency
The emergency period during the Indira Gandhi government from 1975 to 1977 is one of the unforgivable moments for the Indian citizens. The emergency was brought citing "internal disturbance" that suspended elections and curbed civil rights. Almost all the opposition leaders were put in jail and the press was censored. Several instances of human rights violation took place including the forced sterilization campaign.
Kandahar Hijack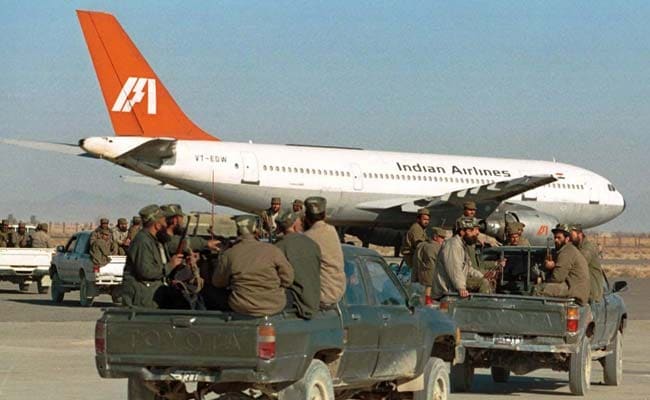 Pakistani terrorists hijacked the Indian Airlines aircraft to Kandahar in December 1999. As per the tales, India lost face and got reduced to begging for co-operation with the terrorists. The hijacking might not seem to you as the country's mistake. We will put you some facts and you will change your perception.
Was India ill-prepared to face up to the challenges of international terrorism. Did India had no other option than releasing three Kashmiri militants including Masood Azhar (responsible for Pulwama)? Why foreign minister himself had to accompany the released militants to Kandahar as if he was seeing off some relatives or honoured guests of the country.
Have a news story, an interesting write-up or simply a suggestion? Write to us at info@oneworldnews.com