Hot Topics
December 1st marks World AIDS Day & stigma continues!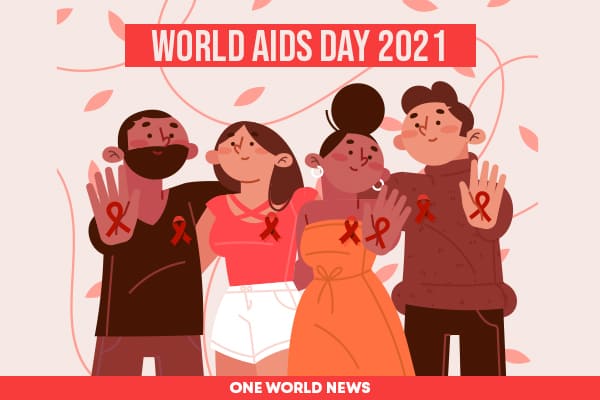 World AIDS Day : How does the World need to respond and keep up to the fight against this fatal illness of HIV AIDS?
---
December 1st marks World AIDS Day.  People around the world unite to support those having HIV and to remember those who lost their lives to the fatal illness AIDS.
This year, the World AIDS day would be focused on ending inequalities that drive AIDS and other pandemics around the world. It is crucial that the discrimination of people with this illness ends once and for all.
Today's world is failing to deliver on our shared promise to end AIDS by 2030. Not because of a lack of knowledge or tools to beat AIDS, but because of structural inequalities that impede proven solutions to HIV prevention and treatment.
Addressing inequality is a long-standing global promise, and its urgency is growing.  In 2015, all countries committed to reducing inequality within and between countries as part of the Sustainable Development Goals.  Global AIDS Strategy 2021-2026: End Inequality, End AIDS and the Political Declaration on AIDS, adopted at the High-Level Conference on AIDS in the United Nations in 2021, has at its core the end of inequality.
Recently, the response towards awareness and eradication of this fatal illness has gained momentum. Numerous organizations in numerous countries have come forth with genuine concerns regarding the matter and have worked towards the cause.
The AIDS response promotes rights to health, gender equality, human rights, work and social protection.  It has addressed entrenched social norms, social exclusion and legal barriers that undermine health and development outcomes, and investment approaches are increasingly being adopted to accelerate benefits across health and development globally.
The United Nations initiative, UNAIDS list several goals that will further help in the eradication and diminishing of discrimination due to this illnes of HIV- AIDS.
Ending Poverty
Poverty can increase susceptibility to HIV infection.  Women's unequal socioeconomic status affects their ability to prevent or mitigate the effects of HIV.  HIV-infected households are more likely to fall into poverty.  Economic empowerment and social protection can help reduce poverty and HIV exposure.
End Hunger
Hunger can make people more vulnerable to HIV infection by increasing risk-taking behaviour and negatively impacting treatment adherence. By reducing productivity, advanced HIV-related illness impairs nutritional status and undermines household food security. Nutritional support for households, as well as integrated systems for providing nutritional support and HIV services, can help to prevent HIV transmission and improve health outcomes.
Ensure Healthy Lifestyle
Access to HIV prevention and treatment is hampered by a lack of universal health coverage, including sexual and reproductive health services, as well as reduced harm for people who inject drugs. HIV-sensitive universal health coverage can help improve health equity, and integration with rights-based services for sexual and reproductive health, non-communicable diseases, hepatitis, tuberculosis and other conditions can improve overall health outcomes.
Quality Education
HIV-related issues, such as stigma and discrimination in school settings, interfere with learner attendance and educational outcomes.  Teachers and training staff are also affected. Added to that the inaccurate and inaccessible information regarding HIV is also a root cause for the issues faced by people. Quality comprehensive sexuality education is needed in order to make citizens responsible and aware of the treatments and positive response to the issues regarding HIV.
"Nick and I are expecting….." Priyanka Chopra's shocking revelations at Jonas Brothers Family Roast
Promoting Gender Equality
Women living with HIV are often victims of violence.  Women who inject drugs are more likely to contract HIV, tuberculosis, viral hepatitis and sexually transmitted diseases and are victims to stigma and discrimination, as well as violence and abuse which is mainly due to their gender.   Progressive HIV programs in which men participate can reduce violence and empower women, and combining HIV with sexual and reproductive health services increases access and impact.
There are many more things that are needed to be done in order to promote eradication and education about the illness that is HIV- AIDS.
However, the main focus that still needs larger attention is PREVENTION.  There needs to be proper instructions and education on how to prevent contracting AIDS. If there is no progress here, it will continue to put pressure on treatment services and may impede further progress.