Lifestyle
10 Words that we learnt after watching Ramayan & they are hilarious AF!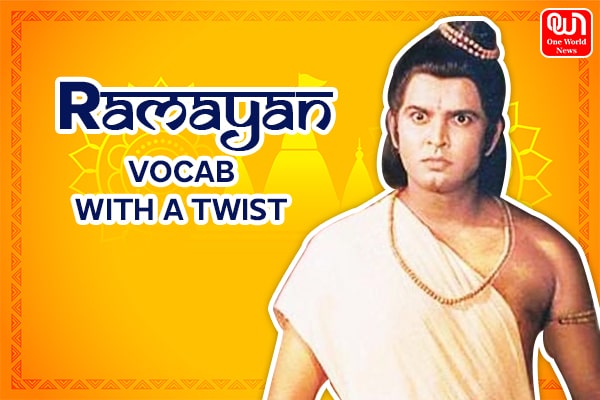 Memes from Epic Ramayan has taken over the internet, and we can't keep calm!
---
After staying in quarantine from past 26 days, we realised it is not that bad. So many positive things are taking place. Pollution is less, rivers are clean, air is fresh what else you want? Apart from it, some of the best shows from the past are doing blast on TV these days. One of them is Ramayan, the show is getting so much love from the fans. In fact, memes market is also soaring due to the show. Every then and now, we can see people sharing some hilarious memes on social media.
Well, we are watching it from the first day and here is a list of 10 words that we learnt. They are hilarious and super fun to use! Take a look here :
Voila!
1. Nirlaj – It means Besharam 
The best word to use for your sibling – Nirlaj tu phir ayegi mere kapde magane!
2. Vidhi ka Vidhan – Something which has to take place! Aisa hi hota aya hai aur hoga.
When your sibling gets scolded by your mom and next is you kyunki yeh Vidhi ka Vidhan hai.
3. Mursit – Faint 
When moma tells me to cook food Mai almost mursit ho jaati hoon
4. Anuj – Younger Sibling 
Now, we got it . Anuj is more than a name. It has a different meaning too.
5. Vidroh – Rebel 
If mom doesn't allow us to sleep till 10 am vidroh toh hoga hi. That's how it works.
Read more: 5 life lessons Mahabharat taught us
6. Asur – Demon 
The moment we say Asur who comes to your mind? Siblings, right?  Yes, these words are hilarious to use in daily conversation
7. Arey Papini – Someone who is a devil 
When your Bae' s ex messages him during lockdown. What you will say? Arey Papini, of course!
8. Lakshman  Rekha – Don't you dare step out of your house
Maa Sita didn't follow the instruction by Lakshman and rest is history. During lockdown stepping out of your house means breaking Lakshman Rekha.
9. Vats –  Son or Beta! 
Now, we have tweaked that most used dialouge – Beta, tu bahar mil to Vats, aap bahar milna?
10. Naari Moh –  Women, you know? 
You know what it can lead to? Is there any need of explanation? Lakshman knew it and he explained it well too . Crux – Bulati hai par jaane ka nhi!
Have a news story, an interesting write-up or simply a suggestion? Write to us at info@oneworldnews.in