Women Talk
Women's Equality Day India: 'Women for Women' will Bring the Change
Women's Equality Day India: The power of the 'women for women' approach in revolutionizing the women's movements?
---
Highlights:
Women's Equality Day 2022
How can a Women for Women approach can bring change in society
Women's Equality Day India: "My girlfriends are everything to me. They celebrate with you, they cry with you, they hold you when you need to be held. They laugh with you. They are mean with you! They are always there and it's just a priceless thing to have." – Jennifer Lopez.  Every year August 26th is celebrated as Women's Equality Day. The theme for Women's Equality Day 2022 is – hard-won not done'. Well, this is the power of women as a community. And this is why 'women for women' is important. So women can stand for each other, can shoulder each other and celebrate each other.
As it is Women's Equality Day, we are taking this opportunity to highlight the power of the women community. How does community catalyze change? How solidarity within the community can boost women's movements? How women empowerment is the first step to achieve women's equality? We decided to speak to some young women and here is what they shared.
"You know, the idea that 'aaurat hi aaurat ki dushman' is the worst kind of idea and the fact that it's existing is disappointing," says Shaily Mishra while discussing how women need to stand for women. Women need to stand for themselves is one thing and they need to stand for their community then. "The worst happens when they pull others down along with themselves. We stand together, we learn together, we grow together should be the approach."
The aaurat hi aaurat ki Dushman approach is something that only harms the community. When women pull other women down, they are obviously directly leading to the weakening of the community. Besides, the propagation and internalizing of the idea that women are women's enemies refrain women from identifying a sense of sisterhood within their community.
"No man can ever understand what women go through. At schools. At work. At home or anywhere else. Forget about the issues and crimes against women, patriarchy is so deeply internalized that only women as a community can understand their issues and fight patriarchy and women issues. We need a community for women, where we feel safe." Gargi Rana.
The founders of CLIMB (Connect | Learn | Inspire | Mentor | Belong) which is a women's community founded by Sanjana and her friends Shruti, Parina and Apurva from DTU share how they feel when they see solidarity within the community.
Sanjana: During the third year of my college, I along with my three friends organized our very first all-women community orientation, the response was amazing and motivating. That's when I experienced the power of women's solidarity. It was enriching, powerful and we learned (unlearnt) so much along the way! Especially last year, when the whole world stalled, I found my salvation in this community. I interacted with so many amazing women that inspired me to be better every day, pushed me to work harder, and taught me the importance of taking risks and never settling for less.
Shruti: What started out as an outlet for our feminist angst, turned into the most empowering experience of our lives. We realized that when women have a community to act as a safe space, they can be their authentic selves and truly succeed. In such spaces devoid of inhibitions and sexism they are able to flourish.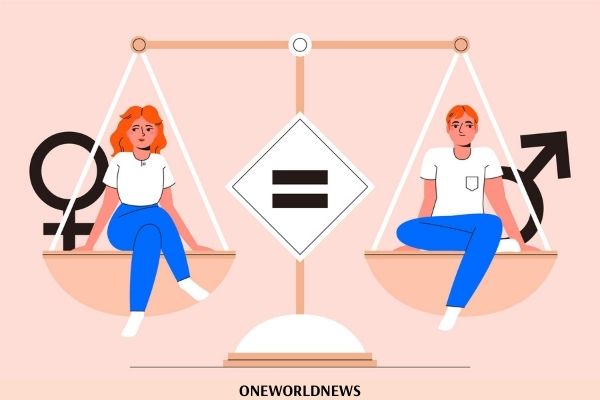 Apurva: We would host discussion groups for women and realise how each of us has had similar struggles and experiences. Such community discussions have been historically proven to benefit women, whether it is warning each of potential harassers or finding solutions to common problems. In male-dominated spaces like Indian engineering colleges, this would especially help us feel like we're not alone in our journeys.
Parina: We all experience the power of female solidarity and friendships in various settings throughout our lives, be it strangers at parties or our own girlfriends acting as the biggest cheerleaders. We strongly believe women are not women's worst enemies, patriarchy is.
Parina concluded by saying "To defeat this Brahmanical patriarchy and move towards an equal society, we need solidarity not just among women but one that extends inclusively across caste, sexuality and gender identities." 
So, this Women's Equality Day, let hope for a better world for women, where the women for women approach could bloom. Where women could share and cherish a bond of sisterhood with other women and embrace the solidarity within the community.
Have a news story, an interesting write-up, or simply a suggestion? Write to us at info@oneworldnews.com