SOCIAL NEWS
With These Delightful Diwali Sweets Give Your Life a Sweet Taste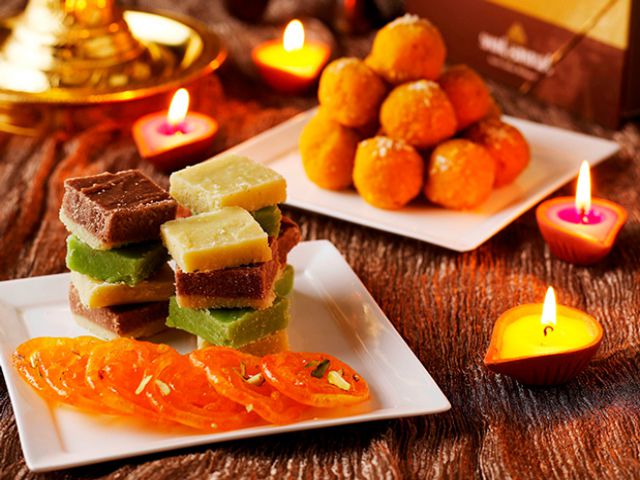 Make Your Diwali Sweeter with these delicious Sweets
---
It is that time of the year when you can delight yourself with all sugary items. Yes, it is the time when we cheat on our diets, make excuses not to hit the gym and enter the kitchen without any precautions and restriction on sweets. Diwali is incomplete without sweets and little sinful indulgences. And what better way to ring in the festival of prosperity than by making some classic mithais.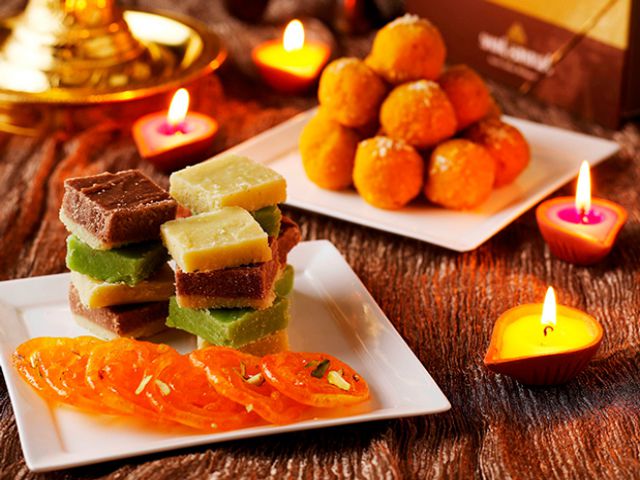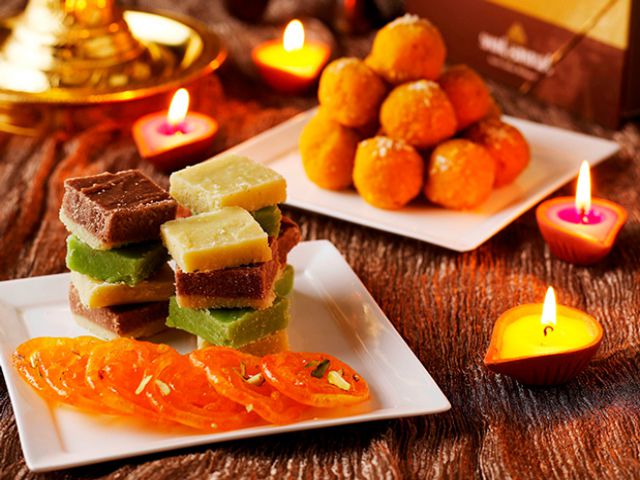 Related : Surprising Diwali Gift Hampers to Impress Your Loved Ones!
Here are few timeless recipes to satisfy our sweet cravings this Diwali:-
BADUSHA (12 pieces)
Ingredients:
Miada: – Around 230 gm
Ghee: – 75 gm
Cooking Soda: – ½ Tablespoon
Curds: – 2 Tbsps
Chilled water: – 230 gm of sugar
Water: – 60 ml.
Method:-
Grease a plate with ghee or oil and add maida, soda, curds and cold water to it. Mix with your fingertips to make the dough. Divide this dough into 12 balls, and make each ball to make the center thick and sides thin. Take a deep-fry these till they turn golden in color. Prepare sugar syrup of one-thread consistency and keep it warm. Now, dip each Badusha in sugar syrup for two minutes and take it out and serve it as per your wish.
KALAKHAND (12 pieces)
Ingredients:
Full cream milk:-1 litre
Milk powder: – 200 gm
Sugar: – 200 gm;
Cardamom powder: – 1 tsp
For garnishing: – Almond slivers and silver vark
Method:
Mix and blend the milk, milk powder, sugar and cardamom in a mixer. Cook the mixture in a thick-bottomed pan or an iron kadhai. Keep stirring it on a medium flame till it starts leaving the sides of the utensils. Pour this mixture onto a greased plate and spread it. Let it be cool for a while, now garnish it with almond slivers and vark. Cut into squares or as per your own design after four hours.
Related : All you need to do post Diwali to maintain your diet and skincare
KAJU KATLI (12 pieces)
Ingredients:
Cashew nuts: – Around 100 gm
Sugarless khoya: – 50 gm
Sugar: – 50 gm of sugar
Water: – ½ cup
For Garnishing: – Silver vark
Liquid glucose: – 1 tsp of (optional).
Method:
Make powder of the cashews in a mixer. Combine it with khoya and milk. Prepare sugar syrup with 1 tbsp water, and add it to the cashew mixture. Add liquid glucose and mix them quickly. Pour the katli mixture onto a greased plate and smoothen it evenly with the back of a ladle. Let it be cool and cut them into diamond-shaped or whatever you want to give the shape of pieces. Garnish it with silver vark.
Have a news story, an interesting write-up or simply a suggestion? Write to us at info@oneworldnews.in