Lifestyle
Why Should You Include Flaxseeds in Your Diet?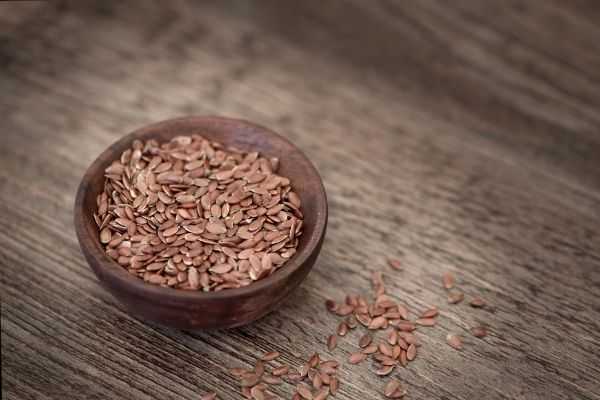 It is only recently that people have started to acknowledge the importance of flaxseeds and making it a part of their diet.
---
It will surprise you to know that this tiny seed is a jam packed with benefits that go way beyond its size.
Let us look at a few of these benefits and why you should ensure to make this a part of your daily diet.
1. Omega-3 fatty acids- They are Essential Fatty Acids (EFAs) that cannot be synthesized by our body. Flaxseeds are a great source of Omega 3 and helps in controlling inflammation and cholesterol levels in the body.
2. Rich source of Lignans- These are plant compounds that contain estrogen and antioxidants that help reduce the risk of cancer.
3. Source of dietary fibre – Flaxseeds contain both soluble and insoluble dietary fibres. This leads to better digestion, prevents constipation and regulates blood sugar.
4. Rich in protein- They are also full of proteins such as amino acids arginine, aspartic acid and glutamic acid.
These proteins help in improving immune function, lower cholesterol, prevent tumors and have antifungal properties.
As they are a great source of plant based protein, it is best suited for vegetarians and can also be eaten by those who are trying to cut down on eating meat.
5. They help to control hunger, thus, helping in weight control. If you are the kind of person who loves snacking every now and then, flaxseeds are a great option to help you control this unhealthy behaviour. The fiber content in them gives the feeling of being full and and also surpress hunger for the next meal or snack.
They can be eaten in between meals or added to your shakes.
Read more: Recipes for a healthy heart using mustard oil
How to consume them?
Flaxseeds can be purchased from any store in packed form. There are various ways in which you can consume it if you do not want to have it raw. Here are some ways-
To add more flavour to it, you can roast it with saunf (fennel) and eat it like any other mouth freshener. If you don't want saunf, you can simply roast the flaxseeds and store it and eat it whenever you want.
Mixing them in your favourite flavour of yoghurt.
Add them to any milkshake or smoothies to give it an extra dose of healthiness.
Use it for making cookies or bread.
They can also be used as a substitute to eggs in baking.
Have a news story, an interesting write-up or simply a suggestion? Write to us at info@oneworldnews.com