5 Important reasons, why should everyone invest in Health insurance?
---
This unprecedented situation of the COVID-19 pandemic has not only affected human life in terms of health and life but has also adversely affected businesses and economies globally. Due to the coronavirus and the subsequent economic crisis, there has been an increased awareness of health insurance regarding the health crisis. Considering the current healthcare scenario and the huge out-of-pocket expenses associated with COVID-19 treatment, most people have now started considering health insurance as essential. In today's time, when the treatment is very expensive, especially in the Corona era, it becomes necessary to have health insurance. The answer to why one should choose a health insurance plan can be found for a few reasons.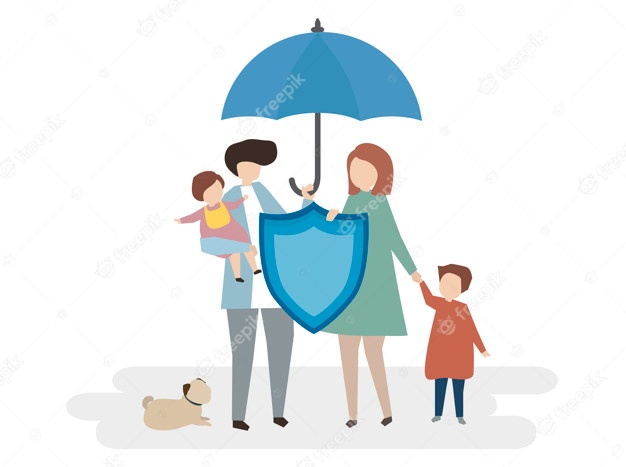 1. Combat Lifestyle Disease: Due to inactive lifestyle, unhealthy eating habits, undisciplined life, stress, pollution, gadget addiction, etc., chronic diseases have found their way into almost every Indian household. Diseases such as respiratory problems, diabetes, obesity, and heart disease, which were earlier prevalent among the older generation, are now on the rise among young people as well. Precautionary measures can help in combating these diseases but a single unfortunate incident can derail you financially. In such a situation, opting for a health policy with regular medical tests can not only help in the early detection of these diseases but also make taking care of the increased medical expenses easier. At least you don't have to worry about the cost.
2. Protecting Your Family: While searching for the ideal health insurance plan, you can choose to cover your entire family under a single policy instead of buying individual policies. For the aged parents as well as the children to get the best medical treatment, a suitable health cover covering the entire family can be taken. After thorough investigation, taking an unbiased opinion from experts, make sure you buy a plan that offers comprehensive coverage.
Read More: Kid influencers & Social Media: Are we killing the innocence of children?
3. Help to Manage Expensive Treatment: Along with increasing diseases, there has been innovation and development in medical technology. In addition, the cost of medical treatment has also increased. Medical expenses are not limited to hospitals only. Expenses for doctor's consultation, testing, ambulance fee, operation theater fee, medicines, room rent, etc. are also increasing continuously. All these together can put a big strain on your budget if you are not prepared enough. By paying an affordable health insurance premium every year, you can avoid the cost of medical treatment while opting for quality treatment.
4. Security of savings: Sudden health conditions can drain your savings. By purchasing a suitable health insurance policy, you can better manage your medical expenses without tampering with your savings. You can use these savings for your desired plans, such as buying a house, a child's education, and retirement. Apart from this, health insurance helps you avail of tax benefits, which further helps in increasing your savings.
5. Benefits of taking health insurance at a young age: If you are young and healthy, you can opt for a policy at lower rates, and your benefits increase as you get older. Also, you will be offered more comprehensive coverage options. Many policies have a waiting period that excludes coverage for pre-existing diseases. When you take the policy when you are young and healthy, this period will end in your youth, giving you the benefit of comprehensive coverage.
Reevaluate the policy benefits if you are an employee and if you already have a health insurance policy provided by your employer. See how much coverage it provides. If your current policy doesn't offer cover against existing diseases and potential perils running in the family, you may be in trouble at the time of need. With the cost of medical treatment increasing significantly, being assured of a larger amount can help in getting better financial aid. If you cannot afford a higher coverage plan at this point in time, you can start with a lower premium and gradually increase the cover.
Liked this post?


Register at One World News to never miss out on videos, celeb interviews and best reads