Hot Topics
Kangana Ranaut gets Y-plus security: Know who gets protection and what are different levels of protection?
How central government decides to give protection to VIPs
---
Kangana Ranaut, who has been dominating mainstream media channels' screen, was provided Y-plus security of the CRPF security from the Ministry of Home Affairs. This came after Kangana's tussle with Shiv Sena leader Sanjay Raut, when she said that she feared for her life.
The Bollywood actor got eleven commandos to protect her. 1 commando will guard her residence all the time and 2 commandos will provide her mobile security.
Who gets Central government protection?
Central government protection is provided to someone who holds a position of consequence in government or in civil society. This security is also called VIP security. The central government is hesitant to provide protection to individuals generally, as state governments provide security based on the assessments of threat.
Home Ministry decides the level of security which is to be provided based on inputs from intelligence agencies including Research and Analysis Wing (RAW) and Intelligence Bureau (IB). These agencies provide a subjective measure of the threat to life or an injury to an individual from terrorists or any other group. Information could be phone communication intercepts, credible analysis of the open threat, and human intelligence.
Read more: Suicide Prevention 5: NGOs that are helping in suicide prevention
People who are entitled to central government security
Certain people are automatically entitled to this security because of the position they hold in the government. It includes Prime Minister and his family, Home Minister, officials such as National Security Advisor and others.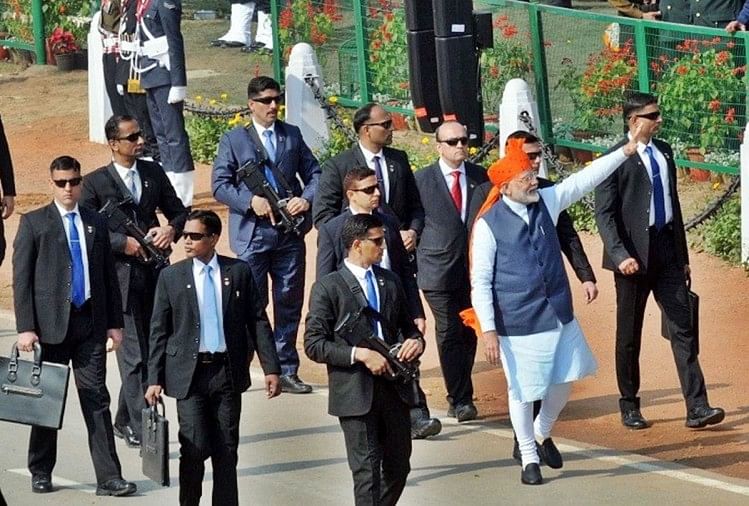 Levels of security
There are broadly six categories of security covers- X, Y, Y-plus, Z, Z-plus and SPG.
SPG (Special Protection Group) protection is reserved only for Prime Minister and his/her immediate family. Other protections are provided by the central government or state government according to the inputs of threat. The number of personnel involved in guarding differs category wise.
X category protection is the most basic level of protection, which generally involves just 1 gunman.
Y category protection has 1 gunman for mobile security, and 1 for static security. For static security, 1 person is required for rotation.
Y-plus category protection has 2 gunmen for mobile security and 4 on rotation, and 1 for residence security along with 4 on rotation.
Z category protection has 6 people for mobile security and 2 for residence security along with 8 on rotation.
Z-plus category protection involves 10 security personnel for mobile security and 2 for residence security along with 8 on rotation.
Who guards the VIP security?
The government has mandated the National Security Guard (NSG), Central Industrial Security Force (CISF), and Central Reserve Police Force (CRPF) to provide security cover for VIPs other than Prime Minister, who has NSG.
The government has long intended to reduce the burden of VIP security on the NSG. The argument given for this says that the core function of the NSG is counter-terrorism operations, not providing VIP security. This is the reason why Home Minister Amit Shah and NSA Ajit Doval are given CRPF and CISF cover respectively.
People who are provided security by the central government after assessment by intelligence agencies, get the protection for free. However, people who have Z or Z-plus security may have to factor in accommodation for these security personnel.
Have a news story, an interesting write-up or simply a suggestion? Write to us at info@oneworldnews.com