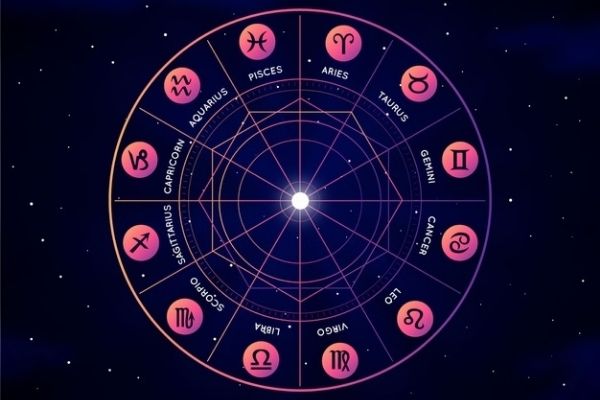 Weekly Horoscope: Read your weekly predictions by Kiran Rai Pandey
---
Acharya Kiran Rai Pandey is back with her weekly horoscope. Check yours here and plan your week accordingly.

Aries: Your mood for transforming yourself for good would continue in this week too. An unorthodox attitude will be visible in your behavior. Several effects in the home front would definitely work wonders to keep home at peace. Financial strength cannot be denied. Workplace may also be better regarding your subordinate's behavior with you. A better period can be expected.

Taurus: More travelling or frequent short travels can be seen in this period. Courage and determination to reach your destination must be appreciated. Expenditure will also go hand-in-hand. There can be the possibility to face adverse conditions regarding matrimonial affairs. Your trust issues will prevail. Finance won't be up to your expectations.
Gemini: Communication, vocal, food and family will be your area of focus. Students of this sign will work hard and definitely achieve their goals. Professionally, this period should be activated. Your level of spirituality must increase in this period. Happiness from parents or home can be assured. A beneficial journey can be expected this week.
Cancer: Several planning and different ideas will keep you awake and active. Pace of getting a goal would be slow and steady. Your authoritative approach may keep your loved ones upset at times. Be more sensible towards your loved ones. A successful period for students can be seen. You would prefer to speak more, it's advisable to use only essential communication.
Leo: Your low self-esteem may cause disturbance in marital life. Do not underestimate your opponents. Spiritual thoughts might prevail or your participation in religious activities will be more. Avoid or delay travelling for the next few days. You need to improve the quality of your efforts to achieve your goal in an easier way. Financial area looks moderate.
Virgo: This week may have a plan for a short journey for you. Work from foreign land would be beneficial in this period. More effort with less gain can also be possible. Good friends and new friends are going to be on your list. Refrain yourself from any family matter where your comment matters. This is not an appropriate period to give suggestions on serious stuff.  A moderate week is ahead of you.
Libra: Work, work and work will be in your weekly agenda. Your being workaholic will definitely be fruitful for you. Success rate of your efforts can be delayed without denial in this period. Specially, your foreign related effort looks beneficial for you. Your anxiety regarding your partner cannot be denied. Overall, a good week is on your way.
Scorpio: This week brings you reason to be careful about masked enemies or hidden opponents. You will face competition at the workplace or institutions. Your partner or spouse will be adding flavor in your day-to-day life. Your concern for kids can be seen these days. Luck will work in your favour. You need to work harder this week.
Sagittarius: Planetary condition shows aggression in your attitude during this period. This attitude must lead you to use harsh words with loved ones. Little delay or obstacles on your way can be experienced.  A major or minor change regarding study plans can be seen these days. Your concern for children will be full of anxiety as well as expectation. Try to keep your cool.
Capricorn: Love life will have mixed effects. At times you will have orthodox thinking regarding love while next moment you would like to give it a chance. Take your time to give a second opinion about such matters. This week will continue as a bit disturbed period at home. Hope and scope of gains must be there in this period. Overall, a good period can be expected.
Aquarius: This week starts with low self-esteem but those who are appearing for competitive examinations will have a good time. Mind your words before delivering it before loved ones. Your opponents won't pose as enemies, be careful in dealing with people among friends and family. Avoid travelling during this period. Patience may work wonders in your achievement.

Pisces: Your temperamental issue will continue this week. You will find it difficult to control your tongue, if not aware of your actions. Children can be one of your prime concerns and your over expectation may keep you disappointed. Love life must be disturbed due to your aggression. Students will be more competitive in their actions.
Liked this post?
Register at One World News to never miss out on videos, celeb interviews, and best reads.