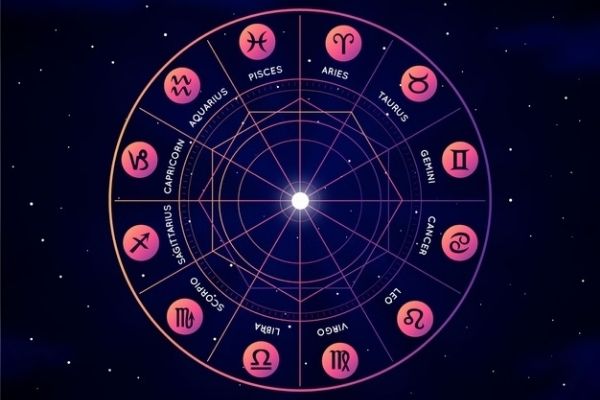 Weekly Horoscope by Kiran Rai Pandey, check your readings here! 
---
Acharya Kiran Rai Pandey is back with her weekly horoscope. Check yours here and plan your week accordingly.
Aries: Your concern to prove your mettle among your people must keep you bothered in this period. Even though your charitable attitude will give you confidence, your expectation to get acknowledged can be the negative point for this period. At times you will be loud unlike your normal behavior. At the same time your smart move will save your image among your people.
Taurus: You will be very much concerned about family affairs. Do not forget to draw a fine line between family and work. You can expect a dispute with younger siblings. Travelling won't be very fruitful. You may experience insomnia this week. Financial aspect will be satisfactory. Home décor or renovation of the workplace can be expected in this period. Overall, a good periodis waiting for you.
 Gemini: Week will continue in the same fashion as previous week. Your speech needs a continuous watch to avoid any harsh response.  Only difference will be your added effort. Bankers, consultants or accountants of this sign would be enjoying their work in this period. Your focus towards kids, education or romance (for age appropriate natives) will be more.
Cancer: Your self-esteem will be very high. Do not drag it towards arrogance and reluctance with family and friends. You will be enough to convince people as per your choice. Try to be fair and modest. A disturbed love life is there in this period. Irrespective of your situation, you will feel cozy and calm. Money will be spent in luxury, indeed.
Leo: You will be busy with social work or spirituality. You will actually start loving work for the underprivileged. Trusting somebody for your benefit won't go as per your opinion. Rethink before approaching somebody for any favour. Due to some reason, you will feel a lack of financial support and this can make you a less confident person. Have faith on the right time and keep yourself confident.
 Virgo: You may take up a short journey. Health of your spouse may be your concern. Trust issues with friends can be felt in this period.  While people of several types will come into your life. Choose words wisely. Good time for business persons. If you are working in any company, you can expect an increment. Good time for students.
Libra: This week has a special plan for you regarding travel (short or long). You have a better relationship with your parents. Even your little effort will give you a bigger result. You need to work on relationships wisely. You will prefer seclusion. Journalists, travelers or those working in tourism will enjoy a good time. Those working with foreign company, may expect gains.
Scorpio: Several sources will come forward to help you out in any situation these days.  Father's health or your relation with him should be taken seriously and dealt with wisely. If you have a blood pressure problem, then this period is there to keep you in discipline. Do not ignore health problems. Overall, a good time can be seen this week.
Sagittarius: You will feel like transforming yourself through adapting new lifestyle or habits. Your spouse or partner may prove fortunate for you in this period. You cannot deny obstacles in reaching your destination but you must land at a goal with more effort. Only obstruction can be your authoritative communication with loved ones.  Moderate financial status can be experienced this week.
Capricorn: Pessimism with an aggressive attitude will be seen in your persona. If your temperament is not being controlled seriously then probably you must lose good people.  More of the religious activities will be added to your schedule in this period. You may take up religious trips. Journalists of this sign must be enjoying success. Parents can also be your concern in this period.
Aquarius: This week brings sources of gains. Simultaneously, health may bother with seasonal ailments. Love must be in the air for you, feel it and behave in a positive way. Financial growth can be seen. Work hard if it is required, as unnecessary efforts to get you goal will take away your mental peace. Keeping an eye on your father's health, respecting him or taking care of your father would definitely help you in near future.

Pisces: Spirituality with strong will to go on the path of religious activities will be experienced in this period. Being devout is not bad but forcing others to walk on your path won't be accepted by others. Lukewarm relationships with kids will be seen. Students will perform better. Your anxiety to save money or anything related to finance would get reduced.
Liked this post?
Register at One World News to never miss out on videos, celeb interviews, and best reads.