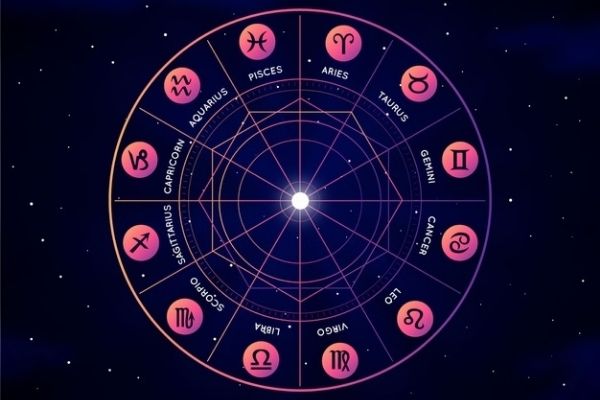 Weekly Horoscope: Read your weekly predictions by Kiran Rai Pandey
---
Acharya Kiran Rai Pandey is back with her weekly horoscope. Check yours here and plan your week accordingly.

Aries: Family and finance look vital part of your agenda. Your authoritative decision regarding family affairs cannot be denied. Be careful about the people around, and behave accordingly. Your decision should not be taken as imposition by others. Students must be having a successful week. You will be enjoying the best of your luxury at home. You can expect a better relationship with your spouse.
Taurus: Your proactive behavior at work must be appreciated this week. Your plan must revolve around kids and education. Your smart move regarding several plans must take you towards a successful path. Business persons of this sign will get good deals. One of the best periods for students can be expected this week. Overall, a good week is ahead of you.
Gemini:  This week is filled with meeting and communicating with old friends or acquaintances. Your confident approach must give you benefit from different areas of life. At the same time, lack of stability cannot be denied this week. You may expect expenditure but for good reason, indeed. Your concern would be your kids. Interest in traditional activities would be seen in your attitude.
Cancer: Your emotional feeling for loved ones will be more in this week. But your expression might not be as sweet as your feelings. Mind your tongue while dealing with family and friends. You can expect a successful week at work such as appreciation, perks or increment.  Students will also get their work done, if they have been involved into pursuing higher education or any sort of education.
Leo: Planets are going to give you strength this week. You can get a long awaited job proposal for this period. Good inflow of money can be expected. Your haughty behavior will be prominent among people. It will be difficult for you to control your aggression while making a family decision. Keep a watchful eye on your sugar report, if you are already a diabetic.
Virgo: This week brings out a wiser person from you. Your level of aggression will be lower and smartness must be visible in your approach. At times, you will find yourself at the beck and call of your loved ones. Take it optimistically and feel more useful.  You may get along with your siblings after a long time. This must give you a nice feeling. A good week is waiting for you.
Libra: If you are a public figure or your work makes you deal with people, this is the time. Do not ignore a meek enemy. Opposition from colleagues may bother your peace. You won't enjoy spending money on others but nobody can stop you spending the same for yourself. Drive safely. Your spirituality will be noticeably more than before.
Scorpio: This week brings you gains from most of the area of life. Friends or acquaintances would definitely give you benefits in any term. Marital life won't be as pleasant as you are expecting. Your versatile personality will give challenges to your colleagues. Happiness from children can be seen these days. Most of the goals would get delayed to achieve but not denial.
Sagittarius: Home and comfort will be prime factors in your agenda in this period. You will be able to manage the proper balance between work and home. Your fortune in the form of any fatherly figure may guide you the correct path this week. Foreign travels, if you have any, can be finalized. Good financial conditions can be seen these days.
Capricorn: Your systematic style of working must be applauded by many people who used to criticize you before. If you have been searching for a matrimonial partner, this is the right time to hit. You can get support from siblings. Married people need to respect the emotions of their partners. You will have good financial status in this period.
Aquarius: Several planets are giving you different ideas to speak about family, finance or spirituality. Your money will be spent to boost your own confidence. Otherwise you would control your money for future use. In short, spending money on others won't give you pleasure now. You may expect a bitter relationship with your father these days. Travelling looks more frequent in this period.

Pisces:  A wise personality of yours will be noticed in society. Amazing ideas at work and home would be really appreciated. Romance may pop-up in your behavior after a long span. Relief from disease can be experienced. Your pleasure won't be accepted by people around, subsequently you may be targeted by colleagues in a subtle way.
Liked this post?
Register at One World News to never miss out on videos, celeb interviews, and best reads.