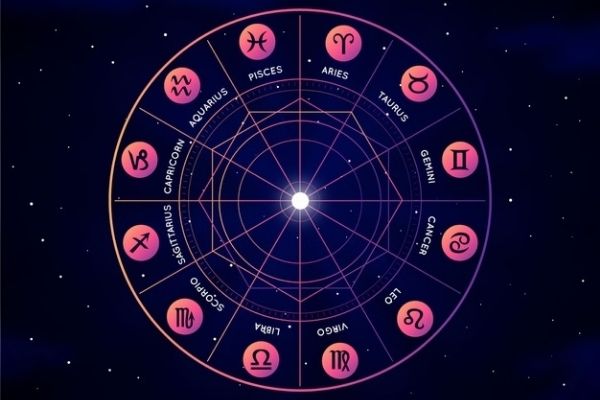 Weekly Horoscope: Read your weekly predictions by Kiran Rai Pandey
---
Acharya Kiran Rai Pandey is back with her weekly horoscope. Check yours here and plan your week accordingly.

Aries: This period improves your mental status as you have been full of anxiety for the last few weeks. Happiness from mother is seen in this period. You might have a lack of security regarding business or partner. Your kids will perform better, eventually you will be enjoying this period. Efforts must give you financial or any other kind of gains.

Taurus: This planetary position will give you stability in your planning and strategy. Your effortless determination will cause expenses in medicines or any insignificant expenses may get curtailed. You can expect better conjugal bliss this week. Seasonal ailments may try to bother you. A great fighting ability against disease or enemies will keep you ahead of any problem.
Gemini: Some of you will get a chance to spend money for a good cause. Your most of the duties will be performed genuinely. Pick words before delivering them among loved ones. Good communication may enhance your position at the workplace. Your inclination to study ancient studies or traditional stuff would be more. Overall, a better week can be expected.
Cancer: Various sources are giving strength to your path to keep going ahead. Little bit of effort would give you massive achievement. Friends will be helping in accomplishing your mission. Those have been trying for progeny, it's a favorable period to plan for the same. Beneficial time for business people can be expected. Your suggestion and opinion would matter significantly in family matters.
Leo: Week starts with the same tone while the situation looks better as week advances. Professional achievement can be seen. Unemployed native, if your individual running period also supports, would definitely get an offer. On the contrary, my personal life looks a bit disturbed. Whether it's a sibling, spouse or mother, you won't feel pleasant about certain behavior of any of them this week. A lukewarm week is heading towards you.
Virgo: Income and expenditure would go hand-in-hand in this period. Be careful while spending money, it should be thoughtful. Do not spend impulsively. Elder siblings or friends would be your big support. You may overreact with your father, unreasonably. This week is good for students to focus on their work. A good person is going to knock your door.
Libra: Workaholic attitude can be observed in your routine. This attitude would absolutely help you to grow at work. You may get an opportunity to get appreciation from superiors. Only area of concern will be your behavior with your younger sibling. Travelling should be avoided, if possible. Students will perform well. You will continue loving to stay away from the crowd.
Scorpio: A strong personality will be seen in your attitude. You must be full of agility and responsible in the execution of planning. You will be very much fond of the traditional approach towards day-to-day activity. As usual, delay not denial of your efforts will be experienced in this period. You can expect luxuries of life, indeed. A good week is waiting for you!
Sagittarius: An optimistic approach with a short-tempered attitude will be predominant in you. Financial area is good. Your opponents would try to tarnish your image behind your back. Occultists of this sign may enhance their skill. Unexpected gains look possible. You need to keep an eye on your diet to avoid health issues.
Capricorn: Punctuality and systematic approach would be integral part of your weekly agenda. It will be difficult for you to compromise in your efforts. Slow and steady will be your way of success. You will be benefited through friends and elder siblings. Financial area looks moderately fine. Your efforts will show you a righteous path in this period.
Aquarius: Planets are keeping you away from parents either physically or mentally. Some natives may be very close to having the opportunity of marital bliss in this period. Your partner will behave more dominating but it won't last long. Money accumulation can be expected in this period. Opponents would try to pull you down but you will be in win-win condition.

Pisces: Good news regarding your health is expected this week. You will have happier relations with children. Your confidence level must reach higher than before. You would find it easier to accomplish your mission.  Confusion as well as happiness from mother's behavior can be seen these days. You must be satisfied with your financial status.
Liked this post?
Register at One World News to never miss out on videos, celeb interviews, and best reads.