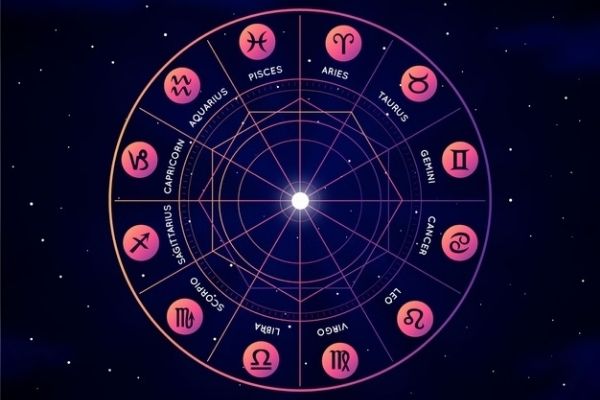 Weekly Horoscope: What all this week holds for you?
---
Kiran Pandey Rai is back with her predictions. Check out your weekly horoscope and plan your week accordingly. 
One World News
 brings to you, astrology predictions according to your sun sign for the week by the famous astrologer Kiran Rai Pandey. It is a new week and it's time for a new beginning.
Aries: This week brings a bit of change in your attitude. Your opinion regarding many aspects will get better vision and consequently must be appreciated. But it does not mean a complete relief from the expectation from a wrong person. If you wish to come forward to help somebody without the expectation of return from them, then you must do otherwise avoid getting involved in any commitment.
Taurus: You can expect your inclination more towards luxuries. Planning to invest money in property or vehicles can be on your to-do list. You need to take extra care to get your purpose achieved. Hard work must pay you to fight against your enemies. If you have availed loan, then it will be easier to pay back in this period.
Gemini: Your words may sound rude or rash. Though, you won't have the intention to hurt anybody. Blessing of almighty must save you through your defensive statements. You won't be much comfortable at the workplace. Your neighbour may come closer to you. A moderate period may come your way.


Cancer: You may have enough ego to ignore the value of loved ones. But, you will realize it later, if not handled properly in this period. You will have a vital role in family affairs, take it as a duty, not as an obligation on others. The point of relief can be your home and your mother. Better to take advice from a mother or any motherly figure
.
Leo: You will be more active and aware of your duties this week. Your hidden opponents won't have a good time, indeed. Nevertheless, you may be submissive, which does not mean that you will act docile. Income and expenditure will go hand-in-hand. Overall, an adventurous week altogether can be seen.
Virgo: This week brings a mixed bag for you. Health needs your attention. The situation won't go as per your desire. It will go with slow place, at times frustrations and disappointment can be faced. But hard work done in this period, won't go to waste in long run. Try to make your communication skill your arms not as destructive ammunition.
Libra: A week filled with recreations and fun with loved ones. Happiness from family can be felt. Most of the situation will go according to your choice. Your words will have such a power to win or lose among loved ones. Use them wisely. Support from higher authority can be expected.
Scorpio: Planets will give you a reason to be stubborn about the insignificant topic. The reckless decision may take you to the wrong place. Spirituality must be there in your approach. Your relation with your partner may improve in this period. Your priority will be work and performance but you must draw a balanced line between work and family.
Sagittarius: You might be feeling low self-esteem in your overall approach to life. At the same time, your ego won't synchronize with your feeling. Take time, breathe in, then decide especially about yourself as well as your spouse or partner. The financial aspect looks good. Businesspersons can have good dealings.
Capricorn: This week brings a better situation regarding opponents. But married life may have some difficulties. Otherwise, your attitude will be calmer and smarter than the previous week. Take time before leaping into a major decision in this period. The professional front looks better. Overall, a mixed bag will be carried by the planets of this week.
Aquarius: This week may dig out some old issue on the surface to deal with. Probably your stars will help you to make a wise decision. Barring your temperament, your overall behaviour must be appreciated. Avoid or delay any legal issue for the time being.  Sources of money will give you the strength to experience different moods altogether

Pisces: "Strive for everything" can be your statement of this week. Simultaneously, this will make you more active and agile. This agility and determination may go on any side as it depends on your personal running period. This can give you the best or worst that can be expected. Wise help from wise people should be taken to avoid any blunder.
Liked this post?
Register at One World News.com to never miss out on videos, celeb interviews, and best reads.