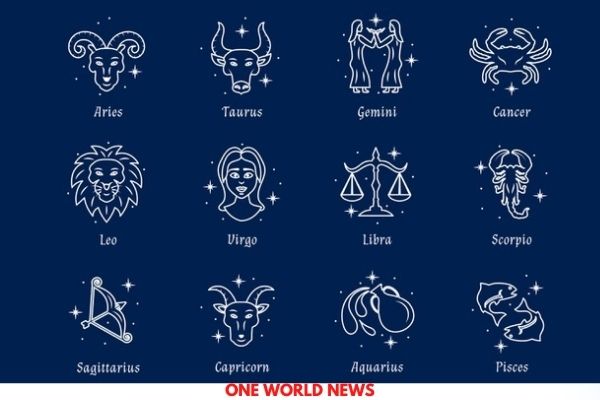 Check your weekly Horoscope and plan your week accordingly!
---
Weekly Horoscope: Kiran Pandey Rai is back with her predictions. Check out your weekly horoscope and plan your week accordingly. One World News brings to you astrology predictions according to your sun sign for the week by the famous astrologer Kiran Rai Pandey.
Just like we are back Weekly Horoscope, take a look at what this week holds for you and plan your week accordingly
Aries: Native of this sign may plan or execute their marriage in this period. Those who had been suffering with disturbed marriage, may get a sigh of relief. Less speech with more actions will be the best choice at this moment. You will have a better relationship with siblings. Travelling plans in short notice can be experienced in this period.
Taurus
:
Your activities and interest towards secret ventures and hidden things will be more. Some of you will be more involved in occult sciences and religious activities. Your sensible and good speech is going to make you popular among your people. Partner may have more expectations from you and unknowingly you are going to disappoint your partner, indeed.
Gemini: Week begins with a lower note that eventually some kind of relief may come on your platter. Your situation will be significantly good but physical health needs extra attention to avoid any seasonal ailment. Some of you may face insomnia during this period. Health needs routine check-up or visit to your family doctor.
Cancer: Your emotion for a partner or spouse can be pessimistic in this period. But the level of comfort in the relationship will be intact. Your eating habits as well as other routines are going to be normal. Somehow, you won't feel happy finding yourself sitting idle at home. Students of this sign will find too many ideas to spoil the concrete result.
Leo
:
This week begins with the same fierce but confident attitude, But by the middle of this week, you may face emotional issues from loved ones. Transit of Jupiter will give you a changed pattern in your lifestyle. Your sources of gain may add or increase through some acquaintance or friends. Relationships with siblings will improve. Short travelling will be beneficial.  
Virgo: This period brings you extra courage and ego in your attitude. Effects of malefic planets in your thought process may give you more aggressive behavior with loved ones specially to the children. Taking sensible and successful major decisions in the family matter will prove your intellect and other skills before others.
Libra
: In a spurt of anger, you may lose your wisdom and be exposed among people. But your anger won't be with words, it can be a cold or passive medium of communication, this can turn you as a sober individual. Mother will be your reason of concern in this period. Professional front can be unstable. Overall, a moderate week can be expected on your way.
Scorpio: Arrogance with low self-esteem will be in your persona in this period. Frustration may pop-up due to circumstances around you. You will spend or lose money in business. You will get success after a long wait and extreme patience. Marital life looks disturbed in this week. Spending time in social works, development of society and religious activities will definitely give you peace.
Sagittarius
:
This planetary position will give you reason to make a castle in air. You will be able to prolong your talk on any given topic. This conversation may go harsh, if not taken care of properly. Friends may behave unexpectedly rudely and harshly. Relationships with the boss and elder siblings will improve.
Capricorn
:
This period brings reason to get provoked from loved ones for some sensitive issues. Be careful in your reaction for any random action of others. You will be surrounded by luxuries. Teachers, Preachers, Bankers and Hoteliers will have a good time in this period. Try not to restrict yourself for every reason. Keep yourself away from stress to avoid blood pressure problems
Aquarius: Putting on weight as well as digestion problems in this period can be predicted. You may find yourself a bit sluggish in your approach towards life. Your workplace may not be as cool as it used to be. Any female (friends or family members) may come forward to help you out to get gains in different forms. If you have a history of Heart disease, don't take any condition easily.

Pisces: Effect of Saturn will make you cowardly and pessimistic in most of the matters of your life. Even your concern towards your children may keep you in an unpleasant place at this moment. Be careful in your workplace with your boss. Your words can disturb the peace of your family. Your father's intervention without knowing the facts, in the family issue, may take you to the wrong place. 
Liked this post?


Register at One World News to never miss out on videos, celeb interviews, and best reads.