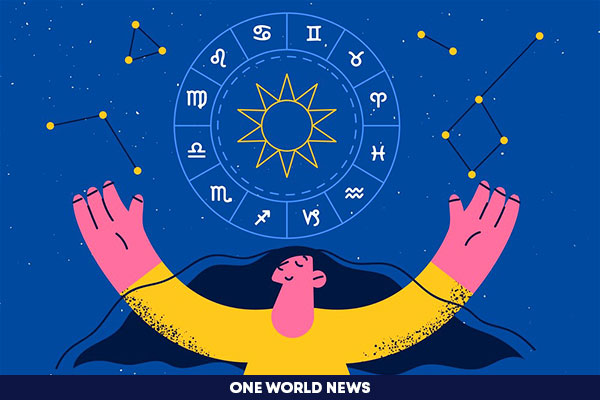 Weekly Horoscope: What all this week holds for you?
---
Kiran Rai Pandey is back with her predictions. Check out your weekly horoscope and plan your week accordingly. Here is what all this week holds for you.  

Aries: Planetary transition will keep you more anxious about your own decision as well as work. You will be more diligent with full of aim. If your children are away from you, this is the time to get some good news from them. Students of this sign may get hope to pursue their education as per their choice. The chances of a marriageable native of this sign are bringing hopes and scopes.
Taurus:  This week has positive results of your deeds, you will get what you have served. Undoubtedly, a better and more peaceful atmosphere at home will be felt in this period. If you have to attend any court case, then it's advisable to delay. Financial satisfaction must be missing. Business traveling can be expected in this week.
Gemini: Workplace looks more important for you. Those who have been working in an old organization may get a chance to get support from the boss. The situation is planning to give you benefits in the future but this period must be frustrating regarding work. The best part of this period is your calm and composed attitude before loved ones.
Cancer: Your life will revolve around your partner. This brings mood swings with loved ones.  Work anxiety must be bothering you. Father's health must be your concern. Your relationship with your father may also add issues in this week. But another aspect of life such as future planning and implementation will be favorable. Overall, a lukewarm week can be expected.
Read more: Beyond Religion, Behind Science, The Shiva & Shiva Lingam
Leo: Week begins with a stronger persona and eventually becomes soberer and elegance with substance. Your belief in religion may be less due to circumstances existing around. Bitterness with younger siblings can be seen these days. You can expect some kind of dispute with in-laws. Students will have a good week. Lack of financial satisfaction can also not be denied.
Virgo:This week brings oppositions and differences of opinion regarding several aspects of life. Try not to be reluctant in your approach and decisions. Marital discord can also be seen and if you had been already going through such a situation then it can go even worse. Businesspersons should avoid messing up with their partners in this period.  Stay away from unconventional deeds.
Libra: You may face problems regarding your children. Somewhat this problem must be the consequence of your extreme pessimism approach towards life. You will try to impose your ethics or ideas on others, this can cause disputes with loved ones. Isolation or solitude would be preferred by you in this period.
Read more: Shocker! Amid the Ukraine Crisis, Europe is Gearing Up for Another refuge?
Scorpio: You may dare to take strong steps with a flexible touch too. Overall, a smart move can be taken by you for sake of the welfare of others.  Now be ready to face hidden or unhidden opponents. You are being authoritative among your own people would not be taken positively. Sportspersons or Army, Air force, Navy, or anybody with a profile who carries uniform as code may have a good time.
Sagittarius: You need to struggle more to relish family and friends. Some kind of uneasiness at work also cannot be denied.  You may involve in a relationship in this period.  You must follow to keep mum or speak only if required. The financial area of life looks good. Health should be taken care of properly. The legal issue, it occurs in this period, avoid or delay for a few more weeks
Capricorn: Home, land, and building in any form will be in your mind these days. Either décor or vehicles will be on your latest agenda. The professional area will be dicey indeed. This week brings you more energy, planning, and execution. Your religious inclination will be more and more. At the same time, you must be dominating your partner. Balancing family and work is highly needed.
Aquarius: Your systematic approach as per your usual habit will be stricter in this period. Earning good money will be your main agenda of this period. You will have several reasons to spend money. It will be easiest for you to spend more than your income. Difficult for father's health or your relation with him can be unpleasant, indeed. Courage and determination should not be used in the wrong direction, keep them in mind.

Pisces: This planetary condition will add religious activity to your daily schedule. You must be facing temperamental issues more in this period. You must be trying to force your ideas on your children and such action may turn bitter. You will be more quarrelsome in your regular approach. For students, this week assures a lot of promises.
Liked this post?
Register at One World News to never miss out on videos, celeb interviews, and best reads.