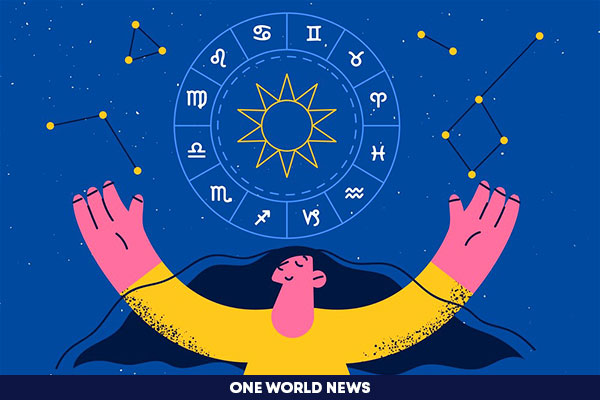 Weekly Horoscope: What all this week holds for you? 
---
Kiran Rai Pandey is back with her predictions. Check out your weekly horoscope and plan your week accordingly. Here is what all this week holds for you.  

Aries: Agility with diligence at work can be seen these days. Meeting friends and old acquaintances can be seen. Your brain and creative skill will definitely take you on the right path. Family expansion can also be expected in this period. Ego issues with superiors or elder siblings may be one of the alerts of this week.
Taurus: Your anxiety for work i.e. business or job will be highly disturbing for no substantial reason. The monetary part of life looks good. Overconfidence won't work to get your goal. Take decisions with a cool mind. Relation with your mother will be good but the father may still not be happy with you. A long journey can be planned for this week.
Gemini: Luck will start taking the right turn. Be ready to embrace it. Malefic planets can make you harsh. Try not to be very judgmental.  Avoid being very active on social media or any kind of telecommunications with the rush. Your area of concern will be kid which has been continuing for the last few weeks. Spend your time with spiritual practices or meditation.
Cancer: Your job hunting can be rigorous this week whether you are already on job or not. Chances of miscommunication or argument with superiors can be expected in this period. A few more weeks are required to wait for fruitful hope. Being very vocal in every relationship would put you in an embarrassing position. It's better to keep mum.
Read more: Beyond Religion, Behind Science, The Shiva & Shiva Lingam
Leo: This week has pious thoughts in its kitty for you. You won't be able to think evil bad even for your enemies. If others try to drag you in such gossip then chances of heated arguments or misunderstandings can be expected. Hindrances in money flow are there in this period. Hidden opponents may try to disturb you.
Virgo: This week seems more challenging than the previous one. Your half of work can be disturbed due to your rash decisions. Romantic life may get activated suddenly but again your emotional behavior may spoil this relationship too. Be careful about your written communication either in form of mail, messages, or any social media.
Libra: The behavior of people around you may disappoint you, for the time being, eventually you would appreciate to enjoy within your cell rather than socializing and improving the situation. Spiritual inclination will be more than worldly pleasure in this period. Do not ignore your health. Finance will be good. The attitude of your spouse will be a great sigh of relief in your life in this period.
Read more: Shocker! Amid the Ukraine Crisis, Europe is Gearing Up for Another refuge?
Scorpio: Support and financial help from a spouse can be experienced in this week. You may struggle to achieve your goal by hook or by crook. Your self-obsessive attitude may disturb your marital life. A short trip can be planned by you this week. Being flexible with loved ones must be the best way to handle relationships in this period.
Sagittarius: Planets are creating botheration at a profession. You may face an undesired transfer. Some of you may be traveling or missing homes due to some or other reasons. Few natives of this sign can get into new relationships mostly from the workplace. You might be impolite in your approach. The situation must pull you towards committing such blunders where you will sound rude, try to be calm.
Capricorn: Cupid may strike for some of the eligible natives in this period but you need not be reluctant. Flexibility in attitude can add beauty to you, go with it for long-run results. Family disputes regarding land and property can be expected these days. The best part of this period will be your communication skill. Your anger won't or hardly reflect in your words. The monetary part will be satisfactory.
Aquarius: Your concern for family and friends would be more and more. You will be dominating your partner financially or in any other way. Your goal must be achieved by you but with hurdles. Those who are into speculations or any such activities can expect success if their own running period also supports it. Expenditure will be more than income, indeed.

Pisces: Lack of interest at work can be assured in this period. It will be very difficult for you to control your emotion and eventually it will come out through words. Be extra patient to deal with any situation for the next few weeks to get results. Marital happiness will not be very good. Relation with kids will be unpleasant. Love life looks disturbed.
Liked this post?
Register at One World News to never miss out on videos, celeb interviews, and best reads.