Lifestyle
5 Watches for Girls That Elevate Your Panache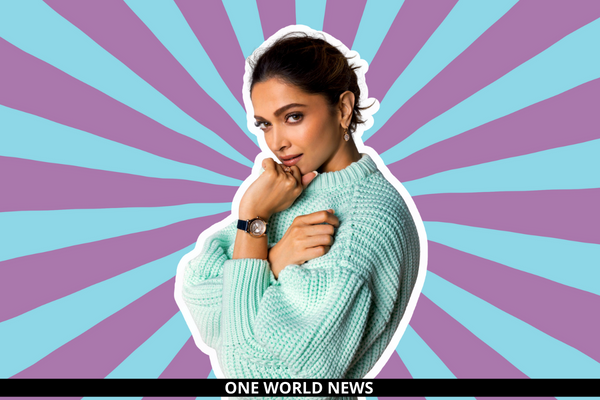 5 Watches for girls that will add to their style statement!
---
When it comes to making a fashion statement, it is essential to get everything from your clothes and footwear to accessories right. And even though most of us turn to jewellery and bags, watches are a great way to elevate your panache. Whether you're taking it casual with a basic tee & denim or going all out with a fancy dress, watches make the perfect accessory.
So, let's look at some of the best watches for girls that can take your fashion game to the next level!
The Champagne Pop
We believe that champagne is a timeless colour, and if you agree, this analogue watch might just be what you need. With a rose gold metal strap and a champagne-coloured dial, such watches for girls will make you stand out from the crowd. Better yet, you can wear the watch even if you're attending a pool party as it comes with 3 ATM water resistance. Plus, you can also choose from other stunning colours such as golden, silver, and blue.
The Classic Black Smart Watch
Next on our list of the best watches for girls is a smart watch, which is a perfect mix of style and functionality. With a 1.3 full-touch AMOLED display, the watch is loaded with the following smart features:
Camera & Music Control
SpO2 Tracking
A Heart Rate Monitor (HRM)
27+ Sports Modes
2 In-Built Games
Sleep Monitoring
Menstrual Cycle Tracking
IP68 Water Resistance
So, if you're on the lookout for smart watches for girls, classic black is a great option.
The Pastel Purple
If you're someone who likes adding a pop of colour to your outfit, you must consider buying pastel-coloured watches for girls. The purple digital watch comes with a silicone strap and acrylic glass, which offers high durability and impact resistance. Plus, it has 10 ATM water resistance, meaning the watch can survive water pressure up to 100 meters in depth. What more? Pastel-coloured digital watches for girls are also available in other colours like green, pink, and blue, so make sure you pick your favourite!
The Stunning Silver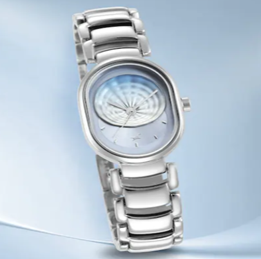 While some of us prefer watches for girls with big dials, others like minimal ones with small dials. And if you belong to the latter category, the stunning silver is an excellent choice. This analogue watch is chic, elegant, and stylish all in one. The subtle metallic accents and 3D dial go together perfectly, making the watch suitable for all occasions. Whether you're heading out for a dinner date or a birthday party, this watch will definitely elevate your panache. Even better, you can pair it with silver jewellery to complete your look!
The Marvellous Maroon
Last on our list of watches for girls is the marvellous maroon, an analogue watch with a printed strap and dial. It pairs best with summer outfits, be it a floral dress, loose pants, or even a playsuit. However, its bright and cheerful design also makes the watch a great addition to your winter wardrobe, especially denim jackets and neutral-toned sweaters. The watch also offers 3 ATM water resistance, so you don't have to worry about stepping out in the rain, or even taking a dip in the pool!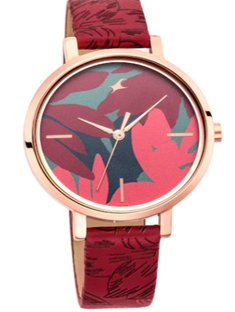 That covers the 5 best watches for girls to amp up your panache. Watches are not only a versatile and functional accessory, but they also come in multiple colours and designs. The best part? You can also experiment with watches for girls by pairing them with quirky and unique outfits. And in no time, they will become your go-to accessory.
Also, watches are nothing short of an investment as they'll probably never go out of style, and you can use them for years to come. So, make sure you explore name brands like Titan and Fastrack for watches for girls today and get started on planning your next fashion look!
Liked this post?
Register at One World News to never miss out on videos, celeb interviews, and best reads.