Hot Topics
Watch these stand-up comedians if you are looking for political commentary
A list of stand-up comedians who dare to take on the political content
---
The advent of online pop culture and social media has brought a radical change in the Indian comedy circle. The last decade saw the rise of several comedy laugh clubs as they were opened across the country. The element of going viral has opened new doors for stand-up comedians who were limited to just a cafe, auditorium or a news show before the social media. From YouTube to Instagram, Indian stand up comedians have been dominating the online conversations, content and pop culture for quite some time now.
However, stand-up comedians fear touching the politics, religious and societal content. It comes at a cost of making a large section of people or some powerful people unhappy. Still, there are some courageous comedians who are taking the risk of doing political comedy. We have brought you a list of prominent and popular stand-up comedians who can give you a hearty dose of laughter.
Vir Das
Source: Pinterest/Vir Das
Many argue that Vir Das is a lot better comedian than an actor. His comedy is intelligent and is targeted at the societal and political developments. He is one of the first few comedians to do a stand-up special with Netflix. If you haven't watched his comedy, you have surely missed a lot. He has four specials – Outside in- The Lockdown Special, For India, Losing It and Abroad Understanding on Netflix. Apart from being a good actor and world-class comedian, he is also a musician and a columnist.
Read more: 5 women stand-up comedian who are breaking stereotypes about women inability to make people laugh
Munawar Faruqui
Source: Munawar Faruqui/Youtube
Munawar Faruqui, who recently got arrested by Madhya Pradesh on charges that he had created jokes on Hindu deities. He was denied bail despite the police unable to present evidence against him. Before this controversy, he was a young, hilarious and talented comedian who used to make people laugh with his relatable jokes. Now, that he is in jail, some people are calling him a criminal. His jokes are intelligent and he never looks at discomfort when given a stage.
Varun Grover
Source: scroll.in
The talented Varun Grover is the stand out political and social issues commentator who puts his message in a comic way. Watch his "Indian Elections," "Padmaavat and Parrot," and others on Youtube have a good time. Apart from being a stand-up comic, he is also a poet and national-award-winning lyricist. His notable works in Bollywood are Masaan, Udta Punjab, Sacred Games, Dum Laga Ke Haisha and more.
Sorabh Pant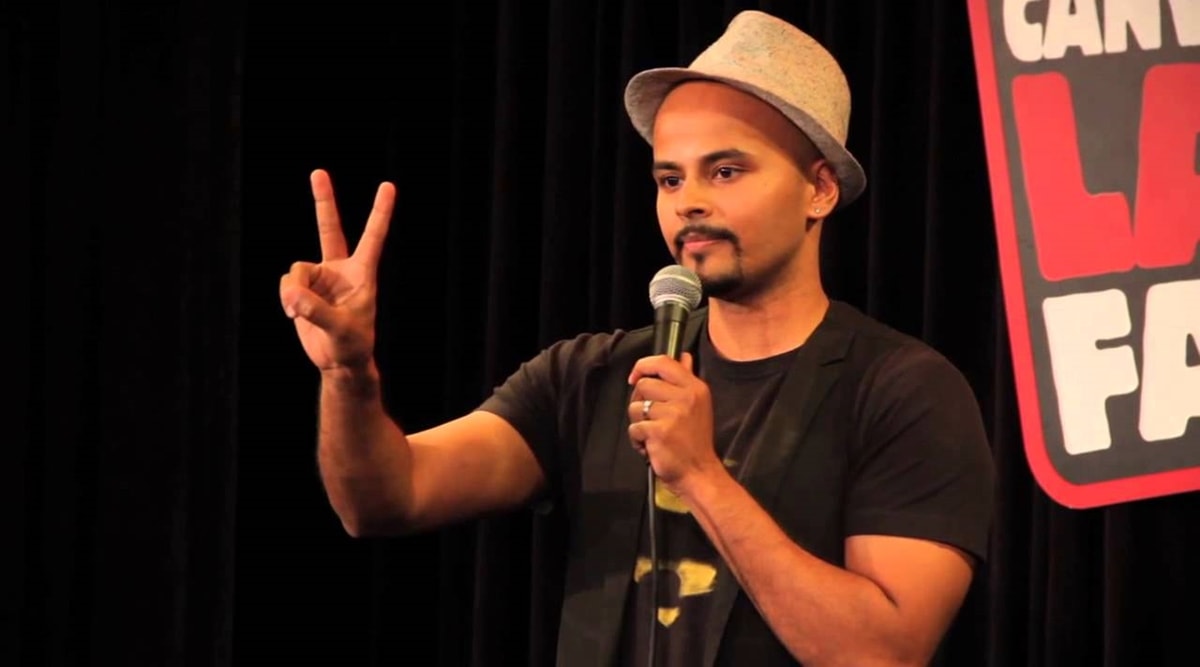 Source: Indianexpress.com
Sorabh Pant is one of the most underrated comedians in the country who can give a hard time to your funny bones. His content has been described as the over the top and manic. His content involves lots of politics and puns. His jokes also take a god at communities which are very relatable. Pant started his comedy career with Vir Das in a CNBC-TV18 show called 'News on The Loose'. Later he went on to founding East India Company which brought many talented comedians in the show.
Kunal Kamra
Source: Indianexpress.com
Although few people might call him biased, his political comedy is of another level. Kunal has a show "Shut Up Ya Kunal" where he calls prominent people in politics as well as newsmakers for a civil discussion on several issues. His comedy has brought him a lot of trouble. Recently the Supreme Court held him for contempt of court. However, you should not watch him if you are hard-core BJP supporter as he never misses a chance to drag BJP down. Because of his political material, he was thrown out of his house by the landlord and got death threats. Celebrities have appreciated his work privately but not politically and fellow comedians have refrained from acknowledging him on the Internet. But all these did not stop Kamra from creating a buzz amongst his fans.
Neeti Palta
Source: IMDB.com
Neeti Palta has revolutionized the female stand-up comedy, especially in English. She has given stand-up comedy a female perspective which the Indian stand-up comedy scene was missing. She puts a female point of view on several issues from the life of a woman in India, ranging from current affairs, daily issues, Indian idiosyncrasies and more while indulging in a spot of poking fun at men. She draws influences in her content from real-life experiences.
Have a news story, an interesting write-up or simply a suggestion? Write to us at info@oneworldnews.com