ENTERTAINMENT
VicKat Is Ready For A Big Fat Wedding, But No Access for Exes!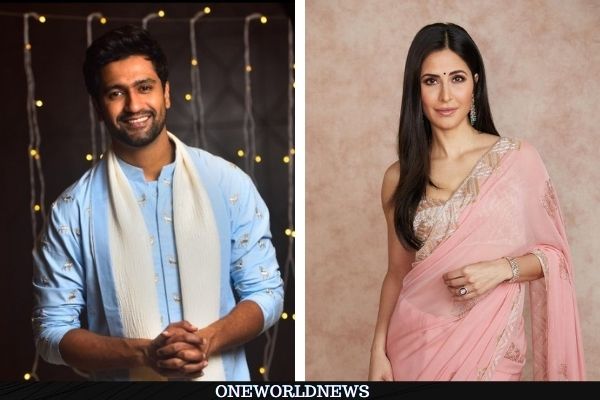 Here are all the details you want to know from VicKat aka Vicky and Katrina's wedding.
---
Katrina Kaif and Vicky Kaushal are all set to tie the knot in a Royal style and amid high security. As per sources, the families of the couple and VicKat themselves had also reached the destination that is in Sawai Madhopur, Rajasthan. The couple is heading for a 3-day wedding celebration that is also wrapped up in themes. As per the reports of a leading magazine, Vicky and Katrina had locked their all plans for wedding and pre-weddings.
Sangeet (7 December)
On the occasion of Sangeet, the function's theme is Bling. We are guessing that Katrina will steam up the Sangeet night with her latkas and jatakas. On the other hand, we are expecting Vicky to show some of his dance moves.
Mehndi (8 December)
Mehndi, which is also known as Henna night, has a very special theme. The theme is gold, beige, ivory, and white.
Wedding (9 December)
For their big day, the beautiful couple had decided on the beautiful theme, pastel sorbet.
This indicates that this grand wedding will be flourished with many vibrant colours and popular faces. Some media reports are also suggesting that Kiara Advani is also on the guest list. However, she had denied being part of the VicKat wedding.
Ahead of the wedding, Katina Kaif with her family visited Vicky Kaushal's house for a family dinner. As per Zoom TV, apart from a court marriage and traditional Indian wedding, Katrina Kaif and Vicky Kaushal are going to have a Christian wedding too. Paparazzi have spotted Katrina and her mother Suzanne Turquotte. Kaif's brother Sebastien will be her best man and raise a toast for the couple.
No Exes Allowed Please!
From Dil Se Dilli to Dhakan Se London, everybody is excited about the VicKat wedding. However, Vicky Kaushal's ex-girlfriend Harleen Sethi seemed unbothered from all the hype of the wedding of the year. She has completely moved on and is focused on her professional career.
Talking about Katrina's Ex, it seems that Salman Khan is not going to be part of VicKat's wedding. As per several media reports, Salman's sister Arpita Khan Sharma told the media that they had not got the wedding invitation from Katrina Kaif and Vicky Kaushal. Despite the break-up, Salman and Katrina shared a cordial relationship and have worked together in several films. In fact, recently she was on the set of Bigg Boss 15 with host Salman Khan to promote her film Sooryavanshi.
However, it seems that both Vicky and Katrina want to keep their wedding away from their Exes. That is why we are expecting that Ranbir Kapoor will also not be on the guest list.
This wedding is limited to family and some close friends. However, the report suggests that VicKat is planning to throw a grand reception party for their friends from the Bollywood industry.
Facilities to guest
All the guests received special services for the Big Day, Charter planes were arranged to land guests comfortably at the airport and to reach the wedding destination, 70 luxurious cars were arranged. They received a grand welcome at the location.
Apart from this, the guests will be treated to a tiger safari, where they can explore the magnificent Ranthambore National park.
This wedding is going to be held amid tight security with a no mobile phone policy to maintain privacy. None of the guests are allowed to post pictures on social media related to the wedding preps or bridegroom.
Reports also suggest that Vicky's mom wants to see Katrina in the Punjabi Dulhaniya Avatar. Therefore, the bride-to-be had opted for a Sabyasachi lehenga for her big day.
It is also said that locals in Sawai Madhopur and Ranthambore have advised Vicky and Katrina to seek blessing from Lord Ganesh ahead of marriage. Therefore, the couple may visit the Trinetra Ganesh Temple to seek blessings from the God
Well, if you did not have the invitation of the Wedding Of The Year, then do not get disheartened. Because we are going to give you, every update from VicKat's wedding. Moreover, let's not forget to check out the married life predictions Vicky and Katrina.
Liked this post?
Register at One World News to never miss out on videos, celeb interviews, and best reads.