Sex & Relationship
Valentine's Week Begins: D-DAY Celebration For Long Distance Relationships
Valentine's Day 2021: Celebration Ideas for Long Distance Relationships
---
'I Love You' comes with a lot of responsibility. It is not always a bed of roses. There are fights, bad days, good days, cuddles and a lot more emotional investment. Well, an entire week has been dedicated to celebrating love.  As the week of love has already begun and love is in the air, lovebirds are busy preparing for the D-day. 2020 was a tough year, a lot of couples weren't able to meet each other for a long time, especially during the lockdown. Par Kehte hai na Doori hai Jaroori. Guess What? It worked for many and a lot of them even got closer in 2020. Many couples reported lockdown helped to resolve their problems and people who were apart understood the importance of their partner.
Valentine's Day 2021 is indeed special. Valentine's day gives us a reason to take out time and spend it with our partner. But it is always difficult for people in a long-distance relationship. If you are in a long-distance relationship and wondering what to do this Valentine's Day? Here, we are with some ideas that will make your day special.
(Representational Image)
Here are some easy, achievable and quick ways for all the couples in a long-distance relationship
1. Pre-Valentine Surprises
Planning pre-valentine surprises can make your partner feel special. Let us be honest, when you are surrounded by everything related to love, loneliness tends to kick in. For making things unique and putting out your true feelings for the person you can write letters. In the age of technology, it is very easy for love birds to communicate and send love letters through phone, computers etc. But handwritten letters can add a special feeling to the message. It gives a personal touch and shows the efforts you put in it. Instead of sending pictures of two of you through phone, you can send a print of it in a frame.
2. Commence the day with Loved one
The day goes well if we start well. Be the first one to talk to your 'one and only', it will really make them feel special not for just a moment but for the whole day. Try going face time with your loved one and have breakfast together.
Read more: Love is the in the air for everyone with Valentine's Day around the corner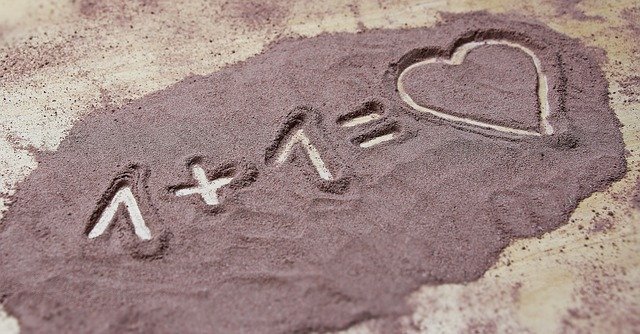 (Love is in air)
3. Everyone's favourite 'Surprises'
Surprises are always welcomed if they are from the beloved and is meaningful and relatable. Send a surprise package for your bae which can remind them of just two of you. It can be anything, dress, accessories, just remember it must share the memories of the two of you. Try sending the package in the early hours of the day as they'll not feel lonely and enjoy the gifts. This can show your strong feelings for them.
4. Flowers are Quintessential
Valentine's week gives the right to all the couples to be more cheesy with the messages. Flowers are the first thing that pops-up in our mind whenever we think of showcasing our love. Today, there are a lot of alternatives available. Flowers can obviously not be replaced but can be sent with favourite things.
(Send flowers)
5. Plan a Movie Date
Movies are just another way to spend time with the beloved. Just plan for the same movie and watch together at the same time. While watching a movie, chats can be a part of it and can make you people feel closer.
6. End the day Together
If, by any chance, your one and only was not the first person to talk in the morning then end the day by talking to them. Long-distance relationships are after all based on the strong communication. Just talk to each other about anything, whether it's your life or the whole day story. It can be anything which engages both of you.
7. Surprise Visit
You can pay a visit to your loved one if it is possible. As valentine is celebrated for a week, it's not necessary to be on any specific day, as what really matters is the love and memories you share. Leaving a hint for your arrival can be a fun part too, as it can make your partner wait for you.
Have a news story, an interesting write-up or simply a suggestion? Write to us at info@oneworldnews.in