Kaam Ki Baat Karona
Unhappy Marriages are pushing to Suicide, decoding reasons why don't people walk out?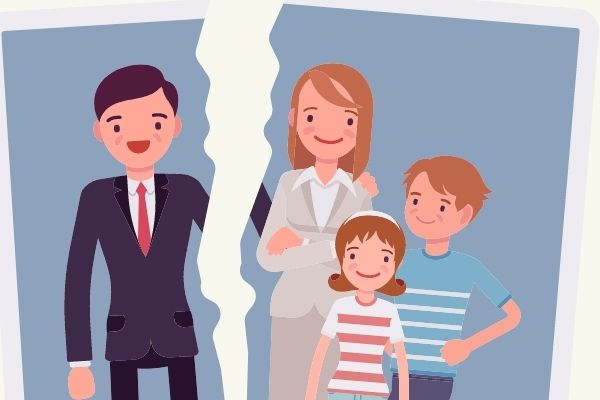 Why do people stay in unhappy marriages, reasons will leave you shocked!
---
It is often said in India that marriages last forever. And there's data to back it up.
According to the United Nations Women's Progress on Women's World Report, India's divorce rate is among the lowest in the world – only 1.1 percent of women aged 45-49 were divorced by 2010. 
According to the NCRB report, Accidental Deaths and Suicides in India, released last month, marital problems have driven about 37,591 people to commit suicide between 2016 and 2020 – an average of about 20 people per day. Of these, divorce has prompted 2,688 people (about 7% of the total) to end their lives. This means that 13 times more people died by suicide due to divorce-related issues. The report also shows that the number of women committing suicide due to 'marriage-related issues' was higher than that of men.
A detailed analysis of the reasons cited under 'Marriage related suicides' reveals that dowry – an illegal practice in which the groom's family demands money and other material benefits from the bride's family – is the biggest killer among women, but Not settling the marriage (difference between spouses) removes it in the total reconciliation. Overall, there have been 10,282 suicides due to dowry, while 10,584 deaths have taken place due to non-marriage.
Why do people stay in Unhappy marriages?
1.They are afraid to be alone
At some level or the other, most of us have a fear of being alone. We crave love, acceptance, and companionship. This becomes especially true with long-term marriages. After spending years or even decades together, you can become dependent on your partner for certain things and the thought of not being dependent on them becomes daunting. If the marriage is more imperfect than actively tormenting, the risk of this trade-off may not seem worth it. Furthermore, if the marriage is based on an anxious attachment style, the act of grasping becomes more important than who you are holding.
2.For the sake of the family
It is not unusual for couples to choose to stay together for the sake of children. Whether it is to avoid the emotional upheaval of divorce on the family or to maintain the family structure, the needs of the children are put before the happiness of the couple. Sometimes it is permanent and sometimes it delays the decision to split until the children are older. This inspiration can extend beyond children. Sometimes people can't bear the thought of losing ties with their extended family, who have taken them as one of their own. Divorce affects far more people than just the two people who exchanged vows. And sometimes we choose to put the well-being of others ahead of our own.
3.Cultural and religious beliefs
 For some, the decision to divorce also means detaching themselves from beliefs that have been instilled in them since childhood. Divorce can be considered a sin no matter what the circumstances or dissolution of marriage can be a matter of immeasurable shame for a family. In these situations, divorce can be more painful than living in an unhappy marriage. Divorce means a decision to reject your core beliefs and the risks of being ostracized from your family or community. So as long as the marriage is not abusive, it may be a better option to stay.
4.Fear of justice
Those who choose to divorce certainly have to face the judgment of others. We can be seen as weak, impulsive, or unwilling to work hard and persevere. If you are concerned about negative feedback from others, you may choose to grieve quietly rather than risk public humiliation. Not only do we fear the judgment of others, but we also tend to avoid self-judgment when we believe we have failed. Very few of us go into marriage with the thought of divorce in our minds. And it can be difficult to admit that we make mistakes – either in our partner's choices or in how we treated them after marriage. And so sometimes, it feels safe to be in denial.
Liked this post?
Register at One World News to never miss out on videos, celeb interviews, and best reads.