Hot Topics
Understanding the new nudity policy of Instagram, how much one can bare?
Instagram changed its nudity policy over allegations of racial bias
---
There are millions of nude posts on Instagram and still, when many users try to put their artistic nudity images, Instagram deletes their posts. People always get confused about how their post was deleted while others are posting it freely. There are two reasons why Instagram deletes the post. Either the social media giant would have seen content which doesn't come under their community guidelines or they might have made a mistake while judging your post.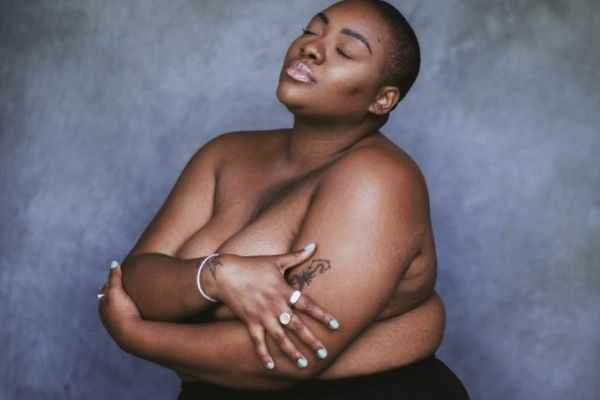 You must take it to Instagram if you think that your post is well within community guidelines and still it was deleted. Instagram might restore your post. The other thing is that you should be aware of the guidelines on what you can post and you can't. There is a very fine line between artistic or creative nudity and pornography or sexually offensive nudity.
What can be posted?
Instagram has few community guidelines which determines if the post will be deleted or not. They even send a notice if you repeat the mistake of putting restricted content again and again. Sexual and nude images are monitored on a case to case basis to determine it.
The guidelines of Instagram say that photos, videos, and some digitally-created content that show genitals, sexual intercourse, and close-ups of fully-nude buttocks are not allowed. The list also includes Images of female nipples. However, the photos of women actively breastfeeding and post-mastectomy scarring are allowed. Nudity in photos of sculptures and paintings are also allowed. The new nudity policy has also allowed images of women holding, cupping or wrapping their arms around their breasts.
Biased behaviour of Instagram
You would have noticed that we have written new nudity policy. Well, the old policy was accused of being discriminatory towards women of colour and plus-sized women. There are also talks of gender bias as Instagram often bans female nipple, but not the male one. The new policy was implemented recently on both Instagram and Facebook to make sure that all body types are represented equally and fairly on social media.
Read more: Top 8 most sexist and misogynist dialogues from Your Most Loved Bollywood Films
Many have hailed the new policy as an important intervention in countering the systemic bias that existed in the fashion and beauty world. For long, the beauty has been described as per typical western standards which favours fair skin. Plus-sized and people of colour have often felt marginalized as their content has either been banned or censored.
The change in policy came after a black British plus-size model, Nyome Nicholas-Williams said that the removal of her images in which she was covering her breasts with her arms, is a racial bias. She said while similar images of white women are available on the app, her image was deleted because she was plus-sized and black. She started a social media campaign against the social media app which pressurized Instagram to change its policy.
Various content creators and influencers called out the social media app on how Instagram is full of skinny, nude white women but not as many of plus-sized and coloured people. Instagram's stand on the issue is important as it exerts enough influence in the beauty spectrum. The changes in guidelines will now allow more diverse content, and people from all skin colour, ethnicities and body will be comfortable to share their stories.
Instagram is full of nudity
It is not hidden that there are many nude posts on Instagram. Searching "nudes", "naked", "babes", "sexy" or a variation on the app will show many posts which can be inappropriate for minors. There aren't any filter which stops minors (less than 18 years of age) to see the nude images of models or porn stars. Anyone can make their account as there isn't any strict surveillance while creating the account and could see things which they are not supposed to see.
Have a news story, an interesting write-up or simply a suggestion? Write to us at info@oneworldnews.com