JOYOUS NEWS
Uber Weddings with WedMeGood: Seems helpful during a cash crunch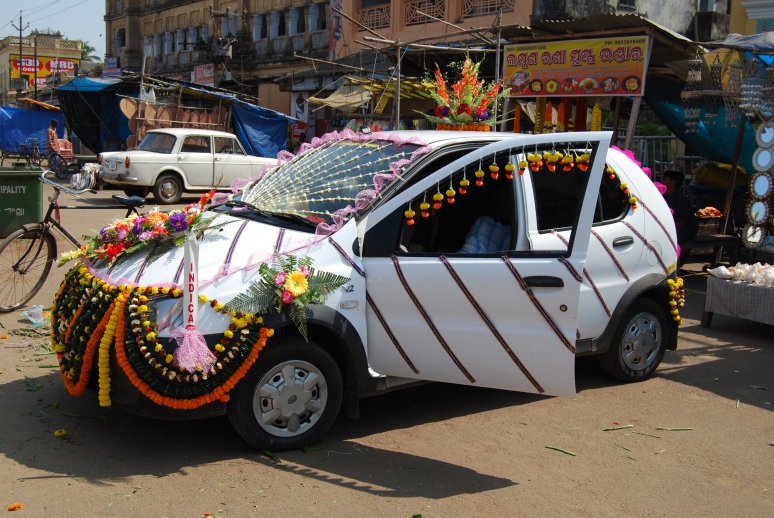 Uber is helping during weddings with WedMeGood
---
As cash-strapped households with an impending marriage have to wonder how to go about them without Rs 500 and Rs 1,000 notes, Uber has now spotted a Rs 5,000 crore opportunity. The taxi-hailing app has tied up with a wedding planning firm which is named WedMeGood, in order to provide transportation facility during this wedding season in altogether 12 cities.
The facility is now available in New Delhi, Ahmedabad, Pune, Bangalore, Chandigarh, Chennai, Jaipur, Ludhiana, Udaipur, Lucknow and also in Kolkata.
Ola marketing Ola rentals
Moreover, Ola is too marketing its Ola Rentals, which is a facility for bulk users, to cash in on the wedding season and this feature of Ola is available in 35 cities.
The domestic wedding market is further estimated to be Rs 100,000 crore annually and is growing at a fast pace. Around Rs 5,000 crore is annually spent to book hotels, taxis and also buses for wedding annually and which was dominated by road travel agents or tour bus/cab providers.
Interestingly, even for wedding shopping in the markets or to further arrange transport for guests, the hosts can book a certain number of rides and also pass on the promo codes with friends and relatives to provide hassle-free and cashless commute.
According to the WedMeGood, the promo code can also be further also customised by keying in the names of the bride and groom. The codes will be printed by Uber in three days from the date of purchasing it.
However, Ola has neither confirmed nor denied their plans for a similar transportation solution during the ongoing wedding season.
A similar facility, named Uber Weddings, is also available in the US cities of Washington DC, San Francisco, New York, Boston and Los Angeles. This move by Uber would definitely help through this marriage season.
Have a news story, an interesting write-up or simply a suggestion? Write to us at
info@oneworldnews.in