Hot Topics
'Hum Raaste Mai Hai', Trump Tweeted: 5 Imp things to know about most talked visit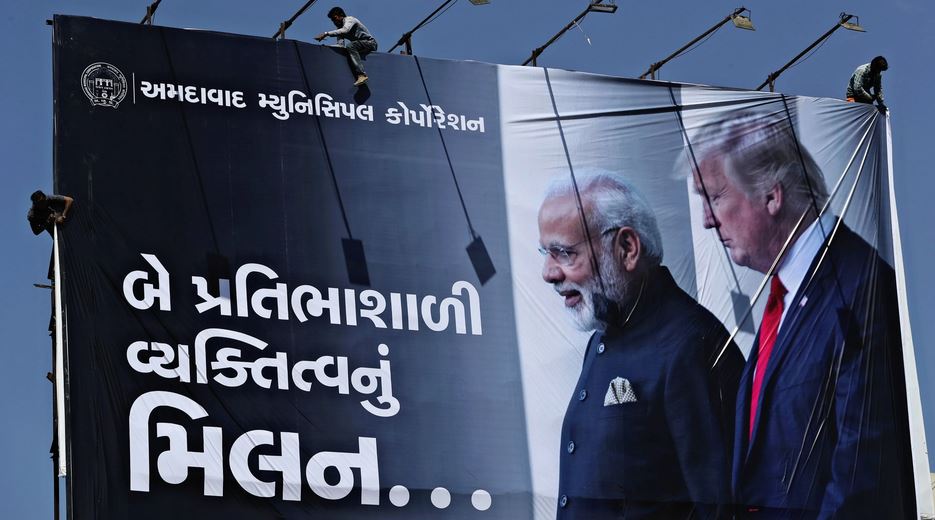 Trump Visit to India: Taiyari Puri hai
---
US President Donald Trump is set to arrive in India on Monday for a two-day visit. India has done tremendous preparations to welcome the US President. The world's largest democracy is looking to smooth the simmering trade tensions and reassert their close bond in the face of China's growing influence in Asia. Donald Trump and Indian Prime Minister Narendra Modi will also visit the Motera stadium where 1 lakh people would be waiting to cheer them. Ahead of the much-awaited Trump's visit to India, let's look at 5 important things that could come out of the visit.
1. Trade Deal
India and the United States has been working on a trade deal for a long time. Trade tensions escalated after the US imposed higher duties on India aluminium and steel imports and later removed India from the beneficiary trading designation. India retaliated with increased tariffs on various U.S. products. Leaders of both countries would look to resolve the increasing trade tension and establish a mutually beneficial agreement.
Earlier, Both countries had indicated at a big trade deal, however, Donald Trump said that he is saving the big deal for later on.
Read more: Amid all the preparation of Trump's visit, know how much trade with US matters to India?
2. Mediator-in-chief
US President Donald Trump has often said that he is ready to mediate between India and Pakistan on the Kashmir issue. India in return has slammed the suggestion of US President and said that Kashmir is India's internal issue and they do not need someone else's help. Both the countries would look to come on the same page regarding the concern.
3. Counter of China
Though China (word) might not be taken officially in any statements and agreements, one thing is for sure that Trump and Modi will like to discuss the rise of ascendant China in the Asia-Pacific region. The rise of China has somehow brought India and the United States closer.
4. Defence deals
It is expected that the United States and India will announce some defence cooperation deals during the visit as it relates to Indian purchases of U.S. military aircraft and equipment. India recently received Apache helicopters from the US and will be getting a total of 22 apache choppers from them as a part of 2015 $1.1 billion deal with the US.
5. A new chapter in a friendship book
When Donald Trump will visit India, there would be a huge welcome for the American President. There will be music, dance and other cultural activities while Trump and Modi will reach the Motera stadium. After the successful "Howdy Modi" event at Houston last year, this is will their second big event together where 1,00,000 people will be cheering the names of both leaders. This visit could be a new chapter in the friendship book. Donald Trump has often called Modi – a good friend.
Have a news story, an interesting write-up or simply a suggestion? Write to us at info@oneworldnews.com