TOP STORIES
Travel Diaries: 10 Reasons to visit the Statue of Unity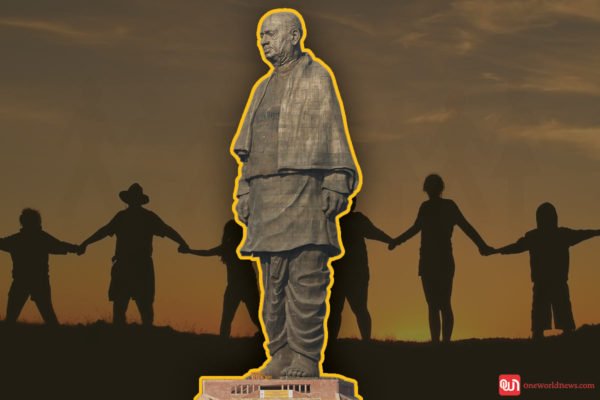 10 facts you need to know about World's Tallest Statue- 'Statue of Unity'
---
The statue of unity got open for the common public on November 1st.  The statue was unveiled Prime Minister Narendra Modi on October 31st. Notably, it is already being added to every travel bucket list. Interestingly, it is now the world's tallest statue at the dizzying height of 182 meters. It is built at a whopping cost of 3,000 crores. Here 10 facts you need to know about the world's tallest statue – Statue of Unity.
Here, we go!
1. It is dedicated to the Iron Man of India
The statue of Unity is dedicated to the Iron Man of India Sadar Vallabhbhai Patel. It is dedicated to the nation and it is a  reminder to the nation of Sadar Patel's courage. He was nation's first Home Minister
2.  It has broken all the record
Now, the Statue of Unity is the tallest statue in the world. It is almost twice the height of the Statue of Liberty in New York. It is also 50 meters taller than China's Spring Temple Buddha, which is commendable.
3. The Budget for the entire Project was 3,000 crore: What? What? What?
No doubt, the statue has broken all the records but a lot could have been done with the amount. According to reports, the price is equivalent to the cost of setting up two IIt- Campus.
4. Entry and Travel
It would remain open for Public from 9 am to 6 pm. The entry is free for the children under the age of 3. Apart from it,  Rs.350 per head for everyone else. There is also a cheaper option available that will cost you 120 for adults and 60 for children.
5. It is built near one of India's largest  Dams
It is located about 200 kilometers from Ahmedabad. It is built on an artificial island, Sadhu Bet, near the Sardar Sarovar Dam.
6. What all you will be able to see there?
There is a three-star hotel, a shopping center, and a research center at the complex. The ticket includes a basic entry ticket to the valley of flowers, audiovisual gallery, the Statue of Unity site and the dam.
7. There is a selfie point too
For the selfie junkies, there is a point where you can take selfies. You will get an exotic look there with the view of the statue.
8. 5.5 Million Visitors are expected every year
Yes! Around 5.5 Million Visitors are expected to visit the Statue of  Unity every year.
9. Book your tickets online
You can book your tickets in your comfort zone. Yes, to avoid the mess you can book your ticket for the statue of unity online.
10. Light Show and Boating will make you go gaga over it
You can also enjoy boating and can enjoy never -before -seen light show near the Statue of Unity. It would be a complete holiday package. So, pack your bags right now.
Have a news story, an interesting write-up or simply a suggestion? Write to us at
info@oneworldnews.in