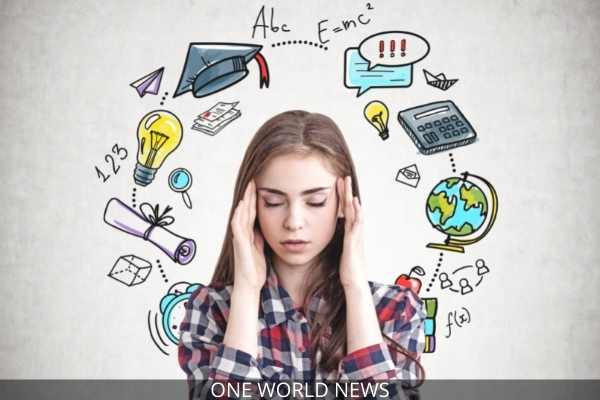 The toxic Education system should take a step back and mark these things that should be normalized in students' life
---
---
Ever since a child is born, people start imposing their expectations on students. Remember, 3 Idiots? Faran's father, on his birth itself, said, 'Mera beta engineer banega'. Well, it all starts from there. The toxic education system of India and parent's expectations idealize so many things for students that they feel policed for what's right. A student's life should be full of explorations and allowance for what they wish to do and here are a few things that should be normalized in a students' life. 
 5 Things that Should be Normalized in Students' Life
1. Being average

Each and every parent want their child to be the best at everything. In fact, the teachers also want the students to be the best. Well, there is a difference between asking a child to 'give their best' and asking them to 'be the best. A student should be expected to grow and learn and be in a healthy competition to be the better version of themselves. Being average at something doesn't define a student.
2. Gap Year
Taking a gap year, taking some time off to process what they need in life is not a problem. In fact, there can be other financial and demographic factors too why a student would take a gap year. Yet people are judged for taking a gap year. Instead of judging a student's capabilities when they take a gap year, normalizing exploring one's interest should be a practice.
3. Changing streams
Well, is it really a problem if a person loves doing physics numerical and has a lot of interest in poetry? So, should that be a problem if a person switches their interest just because they wish to? Why is a student judged for changing streams? And why even switching from one stream to another considered as a 'mistake being corrected'. Is there a problem if a person is interested in one stream for a brief while and choose to study that, and then switched to other because they want to explore the other two.
4. Mental Health Breaks
Well, we can't agree less that mental health is definitely not getting consideration in a student's life. A student can surely get an off when they are physically unwell but are there really any provisions for mental health? No right. But there should be. Mental health awareness, check-ins and breaks should be normalized for students.
5. Financial Burdens
Well, students are students. They are not in a state where they are earning. It's the parents who are expected to pay the fees. 1) calling out students in front of the whole class for the late submission of the fees is the worst idea ever. It only makes the students feel guilty about their family's financial conditions for which they are absolutely not responsible. 2) making additional expenses like mandatory school trips, annual charges, paying for mandatory extracurricular activities, charges for clubs etc. Parents are doing their best to give their children the best education ever possible. Expecting them to pay for these additional charges when they are barely managing to meet the ends is a scud idea.
Well, these are the things that should be normalized in students' life. Students are the future of the nation and it's just not right to ask them to be on their toes to meet societal expectations. This toxic education system has done a lot of harm to students and it's time they normalize these things for a healthy education system.
Have a news story, an interesting write-up or simply a suggestion? Write to us at info@oneworldnews.com