ENTERTAINMENT
Top five popular Bollywood movies with a social message
The list is dominated by two superstar Khans of India
---
Indian Cinema has changed a lot in recent times. People now want to see good content. They no longer want to spend their money just to see the superstars; they want to spend their time on something worth. Today, we will look at the top 5 movies which created awareness as well as entertained people. The list may surprise few people but this is the best we can think of…
Swades
Swades is all time favorite movie for some of the nationalists. The movie covers the darker side of India which is struggling through poverty, caste system, cultural dubiety and more. The film sees a stellar act from Shah Rukh Khan who plays a NASA scientist in the movie. Swades is considered ahead of its time and is one of the cult classics in the history of India Cinema.
3 Idiots
3 idiots is amongst the best movies to come out in decades. The movie is based on the off-track Indian Education System. The performances of Aamir Khan, R Madhwan and Sharman Joshi have really changed the perspective of people towards education. Directed by Rajkumar Hirani, this movie was the highest grossing movies at its time.
Chak De India
Chak De India, the sports-based film is more of a feminist movie than a sports movie. The movie focuses on one of the most debated issues of women empowerment and gender equality through a sport. Shah Rukh Khan plays a Hockey coach in the movie where he takes the Indian Women Hockey team to World Cup glory.
Padman
Padman is a movie every family should see together so that the stigma of the period being a taboo can vanish. Akshay Kumar plays the role of an inspiring Arunachalam Muruganantham, who invented a low-cost sanitary pad making the machine to provide sanitary pads at low cost to underprivileged women.
Read More- Top Five Upcoming Bollywood movies of 2019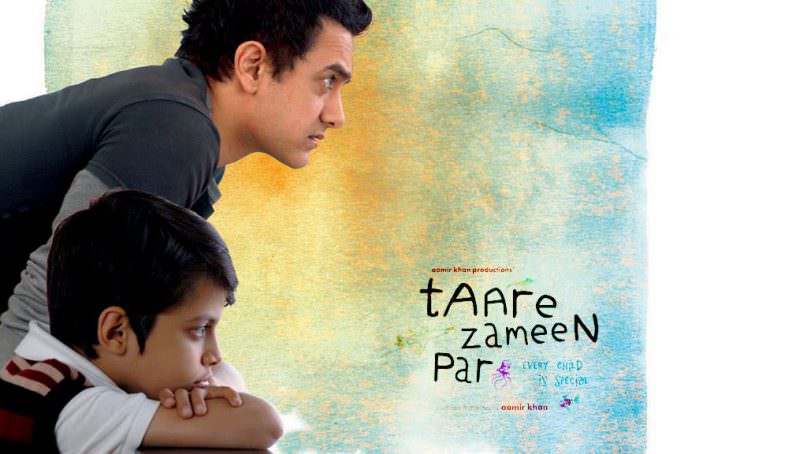 Taare Zameen Par
The only movie directed by perfectionist Aamir Khan couldn't miss this list. The movie is the exploration of the life and imagination and of a dyslexic child. Taare Zameen Par throws lights on a very important issue of reading disorder in a kid and his fight with a typical Indian middle-class family.