Lifestyle
2020 rewind: Top 5 non-fiction books of 2020 that you should not miss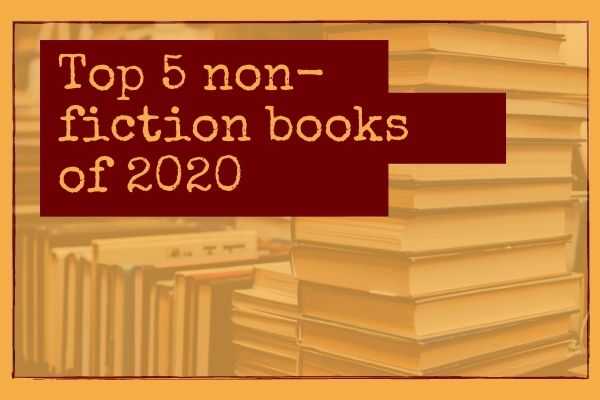 Shoutout to all bibliophiles, here are top 5 non-fiction books of 2020
---
Nothing could bring more happiness more than a list of good book recommendations to bibliophiles. This year, we all had a lot of time to read books due to the global pandemic. There were so many options this year so there is a slight chance that you might have missed some good books. We have compiled a list of books, which you might have missed. As we come near to the end of the disastrous year 2020, let's look at the top 5 non-fiction books of the year.
1. India Tomorrow: Conversations with the Next Generation of Political Leaders – By Harsh Shah and Pradeep Chhibber
India tomorrow, written by Harsh Shah and Pradeep Chhibber, takes deep-dive into the current domain of Indian politics and pre-empts the course of Indian politics in coming days. The authors interview many well-known young politicians in India-below the age of 50 from vast political spectrums across the country. It is an attempt to recognize the brand of politics, challenge and goals, as well as the political future each of them imagine for the nation. The interviews of Rahul Gandhi, Priyanka Gandhi, Omar Abdullah, Aditya Thackeray, Akhilesh Yadav and more.
Read more: 5 Books to Read in order to understand Indian Caste and Privileges
2. Sex and the Supreme Court by Saurabh Kirpal
This book has been written by Saurabh Kirpal, which essays the path-breaking anthology. It throws lights on Section 377, sexual harassment, triple talaq, Sabrimala temple, transgender bill, khap panchayats and more love jihad. This is not be missed if you want to know how laws change and evolve in our country.
3. The 12-week Fitness Project by Rujuta Diwekar
Being fit has become the new normal with people becoming conscious of their bodies in the world of Instagram and Facebook. Rujuta Diwekar is India's leading sports science and nutrition expert and a best-selling author whose new book is a must-have in your fitness regime. She introduces a 12-week simple guideline in 12 crucial ways pertaining to exercise, diet and lifestyle. The guideline will help you get excellent results in weight loss, energy levels, better sleep, lesser acidity and more.
4. Happy Birthday, World by Ruskin Bond
Ruskin Bond is probably the most-loved author of the country. His new book 'Happy Birthday, World' talks about the world's natural wonders filled with beautiful illustrations to delight and inform young readers of the fulfilling earth. Ruskin Bond has written more than 500 short stories and several novels.
5. 36 days: A Political Chronicle of Ambition, Deception, Trust and Betrayal
The battle of Maharashtra in 2019 after the election was one of the interesting ones of this year. The fight which started with Shiv Sena and BJP cut across the boundary of Congress and Nationalist Congress Party. Finally almost impossible, a right-wing party joined hands with Congress to form the government. In this book, you will witness a fly-on-the-wall account of the thrilling 36 days in the history of Maharashtra politics. The book is embedded with a tale of ambition, trust, deception and betrayal.
Have a news story, an interesting write-up or simply a suggestion? Write to us at info@oneworldnews.com