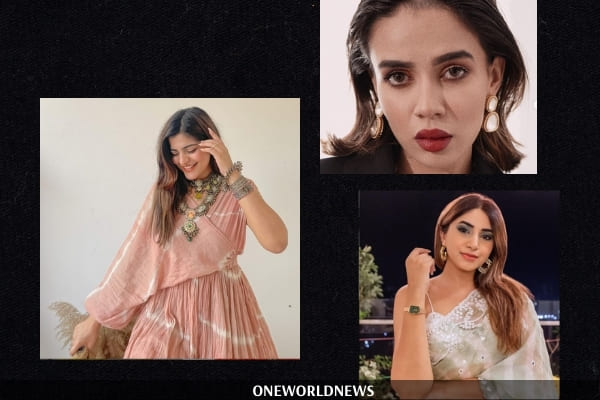 Want to up your fashion game? Follow these women fashion influencers!!
---
The festive season is around the corner. In that case, we all want some fashion advice.  To help you choose the best outfits and some quirky ideas to get ready this festive season, we have compiled a list of Indian women fashion influencers from whom you can take notes! Read the article and thank us later for recommending it.
Kritika Khurana- @thatbohogirl
Kritika Khurana is an Indian YouTuber and a famous fashion influencer. She is also a travel blogger. She started posting 'Outfit Of The Day' way back in 2013, which gained immense popularity. In 2014, she also started her own blog where she posts content related to fashion and style. In the same year, she also started her own line of clothing called 'The Hype', and her youtube channel as well. Her Instagram account will reveal her love for her pet dog, Sugar. She recently got engaged to her boyfriend Aditya Chhabra.
 Komal Pandey- @komalpandeyofficial
Komal Pandey is a name that probably everyone knows. At least those who use Instagram. She is probably the most famous influencer right now. Almost all her posts have an immense number of views. She has a significant presence on youtube as well. Komal's overall YouTube views are above 66 million. She posts content related to fashion and comedy on her YouTube channel. One of her inspiring videos on her.YouTube channel is related to her body transformation.
From Samantha Ruth Prabhu to Smita Devrani, list of women who made headlines last week
Sakshi Sindwani- @stylemeupwithsakshi
Sakshi Sindwani is a fashion blogger, size-positive influencer. She is immensely popular in the fashion community. Her social media is full of vibrant styling videos, dancing challenges, fashion brand recommendations and confidence-boosting content. She started her journey in this field when she noticed that there were no influencers that promoted plus size fashion content. She is the face of the Indian body positive movement. Her social media is evidence of her breaking all the stereotypes related to plus size fashion.  She has been a model of famous brands and designers like Lakme and Manish Malhotra. She has also been featured on the covers of famous magazines like Harper's Bazaar and Vogue.
Aashna Shroff- @aashnashroff
Aashna Shroff is a Fashion Influencers, model, and social media influencer. Aashna is one of India's leading fashion bloggers. She is also a TEDx speaker. She gained popularity on TikTok and has an immense following on Instagram as well. She keeps changing her style and loves experimenting with different hair colours. She posts her travel pictures on Instagram. She posts videos related to fashion, style, vlogs, and home decor. She also appeared on the BeerBiceps channel where she revealed that she earns 10 lakhs from Instagram per month. She is a pet lover and has a dog named Kiwi.
Aashna Bhagwani- @aashna_bhagwani
Aashna Bhagwani is an Indian Plus-sized Model, Fashion Influencers, Body Positive Activist, Instagram Star, social media personality and content creator Known for her blog, Beyond That Bouffant. She started her blogging career in November 2014 when she launched her Beyond the Bouffant blog.  Aashna Bhagwani has built a huge fan following writing about lifestyle, travel, and curvy women fashions. She too is one of the leading plus size fashion influencers. She has modelled for some famous clothing brands like Shein Curve India, Maven Plus-size India, Forever 21 plus India, H&M, Butt Chique, Calaeo official, and many more.
Liked this post?


Register at One World News to never miss out on videos, celeb interviews, and best reads.