ENTERTAINMENT
Happy Birthday, Tom Hanks: His journey is Inspirational!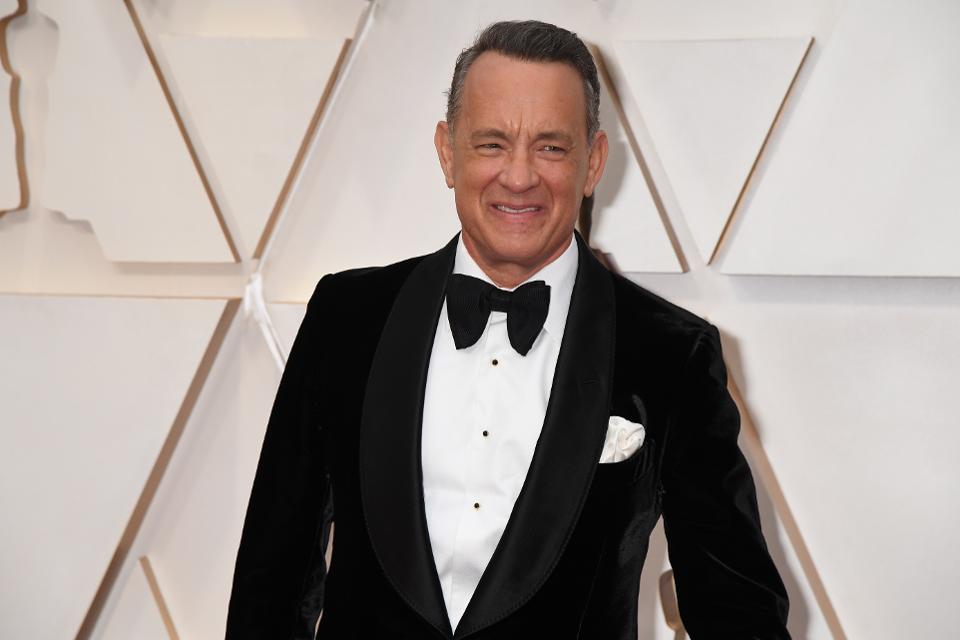 Tom Hanks turns 64 today
---
Happy Birthday to one of the nicest people in Hollywood, who can make the audience sympathise and can easily make them believe in his remarkable
character. Wishing Tom hank, who turns 64 today!
"Never give up because you never know what the tide will bring in the next day." – Tom Hanks
Tom Hanks and wife Rita Wilson were among the big celebrities in the industry to publicly reveal that they had a COVID- 19 back in March.

Hank was born in 1956 at Concord, California, Hanks started acting in plays when he was in school and studied theatre at college. He then moved to New York City in the 1970s, appearing in off-Broadway and TV shows before getting the first break in his debut box-office film
Splash(1984).
Tom's on and off-screen life has been in the limelight for multiple reasons. So, we decided to bring his intriguing truths, which few people know about it and also his topmost salutary striking movie, which you should not miss to watch.
Here are the top off-screen exciting facts about him:
1. He became only the second person to win two consecutive best actor Oscars, for Philadelphia and Forrest Gump. And also his career is still powering, he received his first Oscar nomination for best supporting actor for A Beautiful Day in the Neighbourhood (2019).
2. In 2016, Hanks received the Presidential Medal of Freedom from the former president of America, Barack Obama for his contribution to the arts
3. Tom Hanks and Abraham Lincoln's connection: Tracing back on his mother's side, Tom discovered he is the third cousin, four generations removed, of Abraham Lincoln.
4. Hanks is having a unique collection of approximately 80 varieties of a vintage typewriting machine.
5. Since his childhood, Hanks is fascinated towards space exploration. So to Honour Hanks, NASA decided to name an asteroid "12818 tomhanks" in 1996.
Read more: 5 celebs who charge a whopping amount for one Instagram Post
Here are the top best movies of his time
Philadelphia (1993)
An Oscar-winning movie of a courtroom drama for playing the role of a
gay, who was fired from his firm because of his sexuality and being
diagnosed with AIDS. The film not only touched the primary issue but
also showcased the acting talent of Hanks, which makes his role
memorable.
Forrest Gump (1994)
The story of a young man learning new things and a low IQ, extreme kind-hearted innocence. Tom Hanks received his second consecutive Academy Award win for Forrest Gump. It also won several other Oscars, including Best Picture, Best Director, and Best Adapted Screenplay. The reason why the character is much loved is because of Hanks sincerity performance and the story of a pure heart.
Saving Private Ryan (1998)
During world war II, Captain John Miller is assigned the task of searching for Private James Ryan, whose three brothers have been killed in the war. Hank gives a respectable performance as a captain willing to make any sacrifice to assure that his fellows reach to the home from the war. The movie was critically acclaimed and received 11 Academy Award Nominations, including Best Picture and Best Director. 
Have a news story, an interesting write-up or simply a suggestion? Write to us at info@oneworldnews.com