Hot Topics
Rajnikanth Birthday Special: Timeline of Thalaiva's political journey
Take a look at all political interventions of Rajnikanth since 1996
---
Rajnikant, actor, and politician will turn 70 on 12th December. One of the most-loved and highest-paid superstar holds a massive mass appeal among the people in South India, especially in Chennai. After achieving massive success in movies, Rajnikanth is finally ready to jump into politics after a long wait. Before you see Rajnikanth holding rallies of thousands in the next Tamil Nadu Assembly Elections, go through the timeline of Rajnikanth's political journey.
Here is a Timeline of Rajinikanth's brush with politics:
1996: The superstar's first involvement in politics goes back to 1996 when he campaigned for the legislative polls. His campaign against the then-CM Jayalalithaa helped the DMK party to evict AIADMK from power. His comment "Even God couldn't save Tamil Nadu if Jayalalithaa becomes CM again" was hugely debated in the political arena.
1998: While his mass appeal helped the DMK in the 1996 assembly election, during the general election in 1998 his efforts didn't help the party. DMK was able to win just 9 seats out of 39.
2004: After the failure of the 1998 general election, he remained out of politics for more than 6 years. In 2004, he spoke out against PMK (Pattali Makkal Katchi). The PMK had created furor against his film Baba. Again his efforts had no visible impact as PMK won 5 seats in the Lok Sabha election. Later in the same year, he supported the BJP-AIADMK alliance during the Lok Sabha elections. The alliance was not able to win even a single seat in the election that followed later.
Read more: Why Yogi Adityanath is asked to campaign in almost every election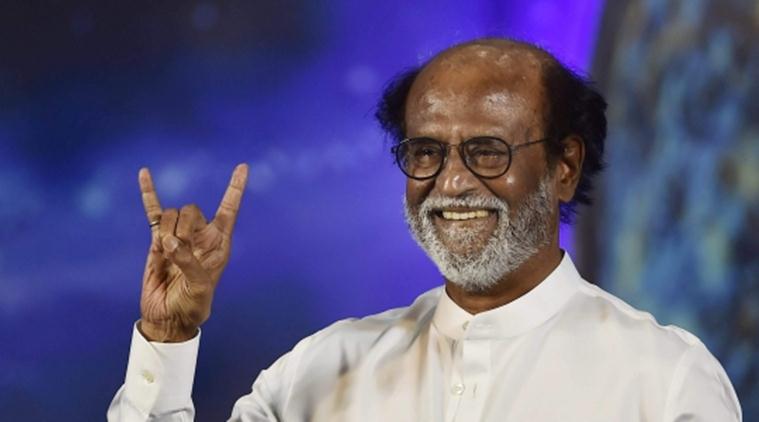 2011: The Tamil Superstar pledged his support to the AIADMK in the Tamil Nadu Assembly Elections in 2011.
2014: Then-Prime Minister candidate of NDA alliance, Narendra Modi met Thaliava at his residence before the 2014 general election. This was an indication that Rajnikanth's political stature was growing. Rajnikanth said that he was a well-wisher of PM Modi, while Narendra Modi had described him as a good friend.
2016: During the prayer meet of late politician Jayalalithaa, the Tamil Superstar fondly remembered the former CM and declared her a diamond. He said that all the criticism and suffering polished her. Despite the political pressure of patriarchal society, she shone like a diamond and now she rests like a Kohinoor diamond. This showed us that Rajnikanth was ready to jump into the political arena on his own.
2017: The megastar began meeting his fans across Tamil Nadu in 2017 in a bid to strengthen his political clout. Just ahead of the New Year, he launched a fan meet-and-greet before announcing his official entry into politics. He said I entered politics in 1996 itself. The event went on for 6 days where fans of the superstar from 20 districts of Tamil Nadu made their way to the grand mandapam.
December 31, 2017: On the last day of the year 2017, he said,  "My entry into politics is definite. It is the need of the time, I will be floating my won party and contest elections in all seats in Tamil Nadu."
2019: Ahead of the general election, Rajnikanth decided not to take part in the 2019 general election and said his "Rajini Makkal Mandram" party won't support any political party in the Lok Sabha Elections 2019.
2020: On 3rd December 2020, Rajnikanth finally ended the suspense and posted on Twitter that with huge support from people, he will launch a political party in January 2021. His Rajini Makkal Mandram is expected to take part in the 2021 state election in Tamil Nadu. He had said that the public wants transparent, honest, corruption-free, secular, caste-less, and spiritual politics.
Have a news story, an interesting write-up or simply a suggestion? Write to us at info@oneworldnews.com