Unfiltered
TikTok Star Emily Rose revealed she has never 'KISSED' anyone, urges people to normalize it!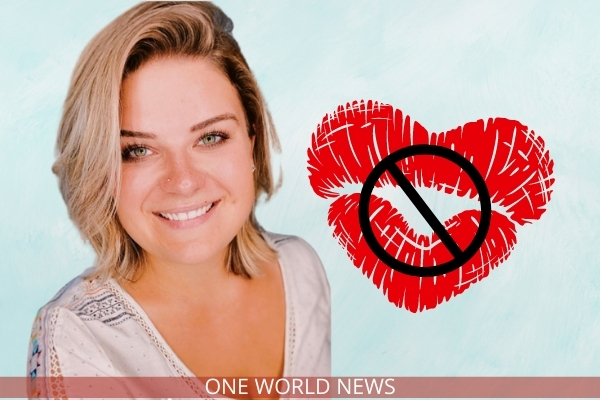 Dating, Kissing, or Relationship Shouldn't be a Pressure! A 27- year- old TikTok Star Emily Rose revealed she hasn't kissed anyone & wants people to normalize it
---
We all live in an era where being in a relationship is a trend.  If you are someone who isn't dating or single for a while, the pressure is real. From friends offering to set you up to people mocking your lack of experience, the so-called society cannot even see you happily single.  The pressure of dating, kissing, or being in a relationship with someone can often take a toll on your mental health.  In a rush to be with someone, we forget that everyone has their own journey. You should not date, kiss, or marry because everyone else is doing it. Recently, TikTok Star Emily Rose came forward and revealed that she has never kissed anyone. She is 27- years old and has not got physically closer to anyone and has urged people to normalize it.
Watch the video here:
The video went viral and the video has so far garnered 1.5 million views on Youtube. In the viral video, the 27 –year –old Emily Rose said, "I have never dated anyone. I have never been physical in any way shape or form with the opposite sex. I have never come closer to men, not even once."  She decided to talk about her love life after watching someone else on the platform talking about their experience of never being in a relationship in their twenties.
Emily further added," I wanted to share this because I thought honestly, there's not many of us that I know." She urged men and women to come out and talk about their experiences without any shame or guilt. She revealed that she tried different dating apps but never went on a date with someone.  In a response to her upbringing, Emily said that she is the youngest of six children who all have successful relationships and she insisted that she is not disappointed with her current stage in life.
After watching her video, a lot of people on the internet praised her for being so honest about her feelings.  Many people in their twenties found the video relatable and were all hearts for Emily Rose for baring her heart.
Read More: News Highlights: Delhi begins Vaccination, Nationwide lockdown again?
Is there any right age for the First Kiss?
The first Kiss doesn't come with a deadline.  Films have made us believe that you should have your first kiss in your teens. But who has made this rule? Everyone has their own journey and the first kiss is a once-in-a-lifetime experience.  It should be special, right? Just because you are of a certain age, you should not be in a rush to experience it.  A Kiss by a certain age doesn't measure your worth in the romance department or equate to how cool you are.  A lot of research has shown that the average age for young people to experience the first kiss is fifteen. But there should be absolutely no pressure to kiss because everyone else is doing it.  After all, what good is a kiss if it comes with a regret?  You deserve to have a memorable first kiss with someone you care for and when you feel you are ready, no matter how old are you?
"It's your life and you should have control of your life. Date, Kiss, or start a new relationship when you are ready. We are thankful to Emily Rose for coming out and talking about this. We, as a society need to normalize this concept of love, kiss, and relationship."