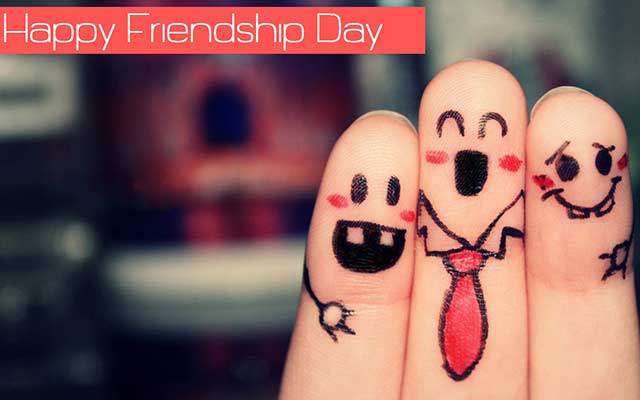 No one can imagine their entire life without some spicy and ofcourse sweet friends because 'Har Ek Friend Kameena Hota Hai'. Friendship is one of the beautiful relationships God has made. Well, International Friendship Day is celebrated on 30th July but many countries celebrate it on first Sunday of August.
We have come up with some exclusive ideas that you can go for on this Friendship day:-
1. Make small friendship day cards for your closest friends! Please be open in your expression and spill out your heart to them! Nothing's better than a handmade card!
2. One cute gesture can be to buy small things for your friends like chocolates, bouquet or a cake! And how about leaving the gift anonymously for added intrigue!
3. Rekindle the old friendships, send some texts and make some calls! Dig the numbers out and ring up your oldest friends.
Friendship Day
4. Take all your friends to a photo studio or bring out the photographer in you and make some picture memories to cherish forever!
5. Invite your closest buddies over for a sleepover! Rent some movies, plan out games and arrange for chips, chocolate, cold drinks and other goodies! If possible bring some blankets outside and watch the stars.
6. A picnic is always a fun idea and great for all ages. If your group loves adventure you may plan activities such as bowling, golf, boating, river rafting, trekking, cricket or going to the beach.
7. Assemble the best and the craziest of your memories and make a snap book or a movie
8. Find the craziest pictures possible, post it on your blog/ Facebook tagging all your friends with a message about how much you cherish their presence in your life!
9. Cooking parties are even more fun when with friends! Gather in a kitchen and invent new recipes by adding the flavors of every different hand!
10. Clear up old gruff and greet the people you once were friends with! Don't let some stupid misunderstandings make your day any less awesome than it can be!
Have a news story, an interesting write-up or simply a suggestion? Write to us at
info@oneworldnews.in