JOYOUS NEWS
10 Things You will Totally get if You are From Kanpur!
All you need to know about the Kanpur City
---
Thousands of tourists visit Kanpur every year to experience the richness of the one-of-a-kind historical and religious sites located in Kanpur. Kanpur is one of the beautiful cities in UP, located on the back of the Ganga. There are a few things that no one but only a person born in Kanpur will understand.
Read more: 5 Places in Kanpur that offer exotic shakes!
Whenever you say, you are from Kanpur, you say yes with pride, but sometimes you find it hilarious when people try to stereotype you or say things which aren't entirely true.
Here are 10 things you will definitely get if you are from Kanpur:
Whenever someone comes to our place, we take them to:
1. Bitoor: Bitoor is the famous picnic spot where we take all our relatives. It is 27 km away from Kanpur and is situated on the bank of Ganga.
2. Thaggu ke Laddu and Badnam Kulfi are the best: People from all across India drools over the taste of these delicious ladoos. Be it a marriage, wedding anniversary, Diwali or a birthday, we cannot miss them.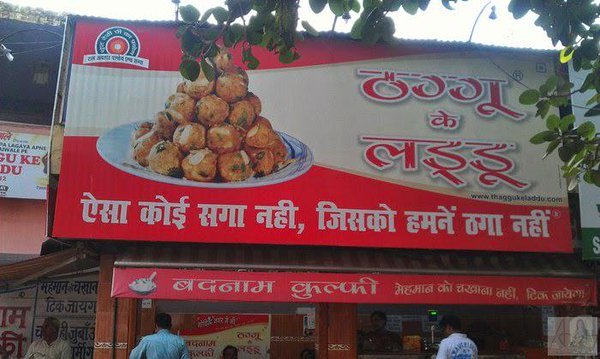 3. IIT Kanpur: IIT Kanpur remains the dream of millions of students all across the nation. It holds a special place when it comes to colleges. This is one of the main reasons why Kanpur gets a lot of attention.
4. Z square is the new destination for all the students to hang out: Gone are the days when there was no shopping complex in Kanpur. Now, we have Z square mall. It is a shopping complex cum entertainment city.
5. Momos of Kakadev: Kakadev momos are famous for its taste. If you are in Kanpur, you can't just miss them. We bet you will not be disappointed.
6. Govind Nagar Market will leave you awestruck: Just like Sarojini and Janpath, Govind Nagar market is famous for its wonderful collection of clothes and accessories.
Related: Travel: Haridwar- The Holi City
7. Moti Jheel (Couple Spot): The beautiful lake and greenery all around, this place can fill you with happiness. One can find a lot of couples roaming holding hands each other here.
8. JK Temple is the "Rishta Fixing" Place: Almost every girl and boy meets at JK Temple for the Rishta fixing meeting. It's an old age custom and we can't change it!
9. Blue World Theme Park: It is another exciting place where you can go and hang out with your friend, girlfriend, boyfriend or even with your family.
10. Last but not the least, driving in Kanpur is like winning a battle: Our language is cute but not our driving. People here hardly follow traffic rules Thus, traffic remains the huge problem.
Have a news story, an interesting write-up or simply a suggestion? Write to us at info@oneworldnews.in