Lifestyle
Ayurvedic Remedies for Period Pain: 11 things that you can try
From Ginger to Dark Chocolate, Ayurvedic Remedies for Period Pain
---
Menstruators have to face many problems during their menstrual cycle. Every menstruator's periods are different, some are painless, while some complain of severe pain, swelling, and vomiting during this period. This phase is not only physically troublesome, but it also causes mental problems. Periods that usually last for five days can become painful and unbearable for some women. A normal period cycle falls between 21 and 35 days and bleeding can last as long as two to seven days. Problems related to menstruation are treated in many ways in Ayurveda. They also do not have any side effects. You can get rid of many problems like abdominal pain, cramps, headache, back pain, thigh pain, less or more bleeding, irregular periods during periods. Here is a list of Ayurvedic Remedies for period pain that you can try to soothe the pain.
1. To relieve period cramps: If you want to reduce the pain during menstruation then you must try soaked raisins and saffron. This should be consumed on an empty stomach in the morning. This is a traditional method of curbing period pain and it is being used for many years. If women use black raisins then it will be more beneficial.
2. Ginger will solve the problem: Ginger has pain-reducing properties, so consuming them during periods can be beneficial. Boiling small pieces of ginger in water and drinking it will remove the pain and the problem of cramps in the body.
3. Dark chocolate will relieve pain: Eating dark chocolate during periods is very beneficial and comfortable. It is rich in magnesium and iron. The nutrients present in it are also helpful in removing period cramps.
4. Irregularity of periods will end: Dashang is an aromatic Ayurvedic medicine that is made by mixing sandalwood, jatamansi, and many other aromatic herbs. This reduces stress and reduces the risk of late periods. Apart from this, Ayurvedic remedies like Ashoka, Asparagus, and Lodhra can also reduce the delay in menstruation. At the same time, Malkagni, Jyotishmati, Brahmi, Shatavari, and Ashwagandha also prove to be beneficial.
5. Use asafoetida: Many women face the problems of gas and acidity during periods. In such a situation, swallowing a pinch of asafoetida with water can be beneficial. The problem of gas or acidity gets cured immediately by its consumption.
6. Drink fennel water: Fennel is an effective herb for periods. It relieves menstrual cramps. Boil fennel in a glass of water and filter it and drink this water regularly. There will be relief in abdominal pain and cramps.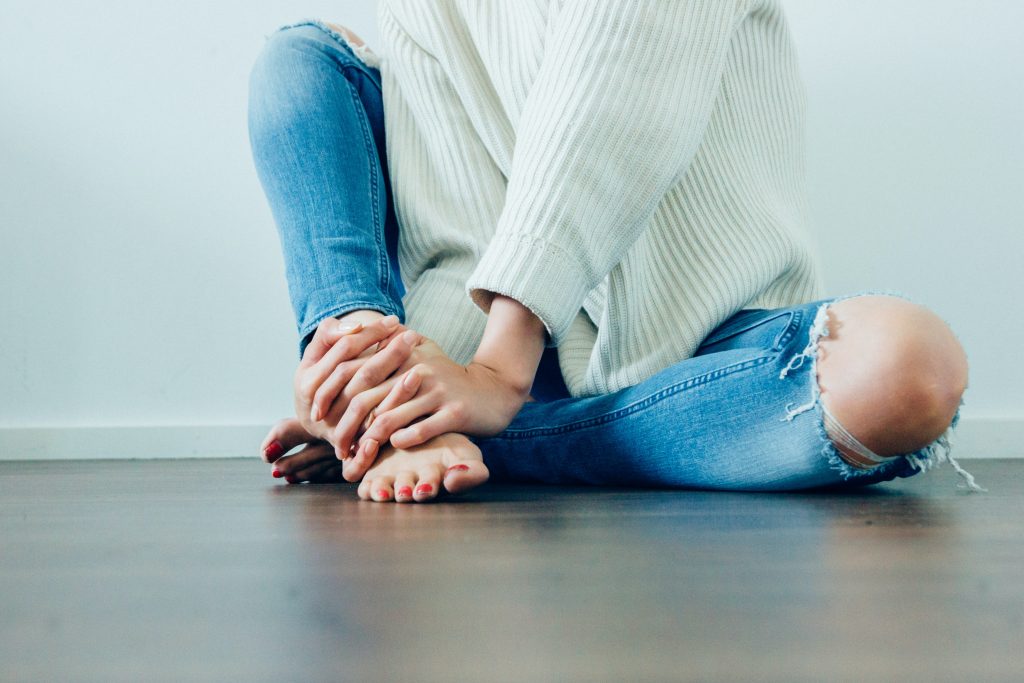 7. Massage with sesame oil: Menstruators who have problems with menstrual cramps from the very beginning can massage the lower abdomen with sesame oil.
8. Say no to Sugar and Sweets: Sugar and sweets should be avoided if possible to avoid menstrual pain and cramps.
Ganpati Bappa Morya, Significance & facts of Ganesh Chaturthi
9. Cook food in sesame oil: If you are complaining of cramps and pain every month, then cook food in sesame oil only. It has anti-inflammatory and antioxidant properties and is rich in linoleic acid.
10. Turmeric and Nutmeg: Turmeric has high anti-inflammatory and healing properties, while nutmeg is a spasmodic spice–the combination of spices if used together can do wonders for period pain. A bit of turmeric and nutmeg can be taken with warm almond milk or regular milk before bed can help you sleep better. It is a very healthy option for you.
11. Celery: Gastric problems increase in women during periods, due to which there is also severe pain in the stomach. Consuming celery is very effective in dealing with it. Mixing half a teaspoon of carom seeds and half a teaspoon of salt and drinking it with lukewarm water can provide instant relief from pain. Apart from this, drinking ajwain with beetroot, carrot, and cucumber juice during periods also does not cause pain.
Liked this post?


Register at One World News to never miss out on videos, celeb interviews, and best reads.