JOYOUS NEWS
The way you carry your bag reveals a lot about your personality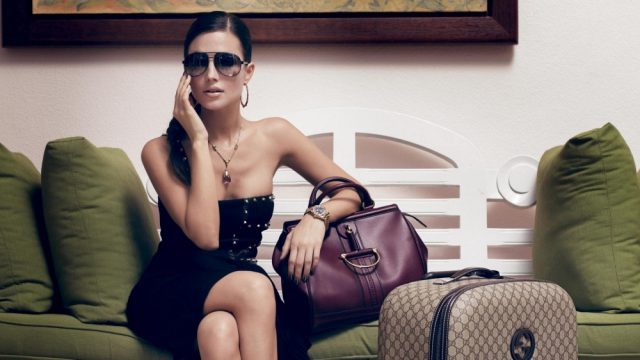 Want to know more about your personality? 
---
Bags are the lifesaver for women. They adjust their mini world in it. Bags are women's all-time favorite accessory.  Well, of course, women love shopping and some women are just obsessed with bags.  It has been said that shopping is good for health and can help you to deal with anxiety and minor depression, so don't think much to shop for yourself!
Well, there are lots of things that can speak about your choices and a lot about the person you are. It does also depend on choosing the color or the type of clothing you want to opt. But just think about something that you carry almost every single day, yeah you get it right, your handbag and that will also define you a lot. How do you carry your bag and do you have it on your shoulder or in your hand?
The way you choose to carry your bag can reveal many things about your personality: –
Carrying bag close to your shoulder: Carrying your bag in this position indicates that you are a busy person. This style says that your freedom of movement is important for you. You are the kind of a person who is fond of planning and has the potential to be a great leader. You always prioritize your freedom of movement over the display elements.
Feel free to carry it on your shoulder: Carrying bag this way indicates a priority on ease and functionality over the display. You love to be free and comfortable. You don't really care much about things. What is going in the town is none of your thing concern at all! You will do whatever you want to, whenever you want, not even thinking for a single second about how your surroundings are going to react to it.
Cross your body: If you are wearing your bag in front of your body, then this style of wearing a bag often indicates a more cautious personality. Someone who is more concerned about their self or shy personality. Her downward gaze and slightly folded up body posture support the suggestion of a slightly defensive personality.
Carry your bags on your arm: It often indicates a priority on status and position. You're basically de-operational zing one of your arms in order to carry something of that size, telling the world that you don't need to use both arms as you walk around on the floor. The way of carrying a bag, it shows the brand to the world and undoubtedly you are the fashion iconic.
Lift it in the hand: Due to the size of the bag, you cannot carry it most of the time in any other way. But only you can pretend that your bag is so heavy and everyone will think that she needs to adjust her weight to carry it. This is equivalent to carrying a briefcase and communicates the importance of the woman's job. You are an achiever and incredibly diligent and you are aware of whatever you want to do in your life.
Also Read: Cuteness Overloaded: Taimur Ali Khan Turns 1 And We Can't Believe It
Under the arm: With a bag as small as the one you would like to carry, the last one can be under your arm. If you are one of the people that would like to hold your bag this way, you are an introvert person and you do not like to talk about your personal life to other people. You do not open up easily. You have built your life single and you prefer to be the observer.
No bag: Not carrying a bag also indicates a level of status where others are handling the everyday issues such as money, work, and schedules. But this person is the most self-assured of the group, relying on staff so that she can simply be the way she is. If you are going bagless you are incredibly self-assured and self-confident and that person is different from the queue.
Have a news story, an interesting write-up or simply a suggestion? Write to us at info@oneworldnews.in