Unfiltered
Reality of Ki& Ka concept: 'The constant pressure of earning well on Indian men'
The Constant pressure of settling down: What will you choose a safe career or your dream?
---
Well, this is a debatable topic. Choosing a safe career or following your passion- What will you do? Firstly, we need to understand there is nothing right or wrong. We all make choices in best of our knowledge. Some decisions might take you to the heights of your career and some might just leave you shattered. But as we all know we learn a lot from our failures. In India, a lot of us look for stable jobs there could be various reasons behind it such as supporting a family, living a luxurious life, paying loans etc. Undoubtedly, our society has evolved in recent years in accepting the offbeat careers but still, it has to go a long way. The moment you are done with your graduation, the pressure of getting the right job automatically increases, especially on men.
Also Read: A Strong Woman May Not Be A Right Woman!
Gender Stereotypes and Career Options
The male of the family is supposed to have a stable earning and that's why a lot of men look for stable career options. It becomes difficult for them to follow their dreams. The time has changed and today people are taking up offbeat careers but there are so many people out there who are struggling with a monotonic routine because they don't have any other choice. Still, females in India are considered as dependent gender. Basically, they can earn but they cannot run the household.
Ultimate destination is 'Marriage'
We talk about equality. Young women ask for equality everywhere. Be it heading an organization, sharing household responsibilities or even the paycheck. Females want equality. But what happens when it comes to getting hitched? Why a lot of women look for guys who are well –settled? Why can't a girl earn more than a boy? Why can't she run the household? The film Ki and Ka starring Kareena Kapoor and Arjun Kapoor talked about the same issue but trust me, people of India will take a lot of time to understand that it doesn't matter who is earning more.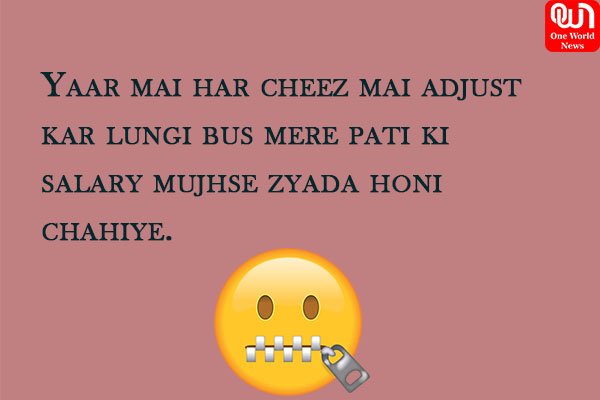 All this just increase the pressure of earning well on the modern age men. The constant pressure of getting hitched at the right time (It may be 27 or it may be 32 depending on the family policy) hampers the growth of an individual. The society says quitting your job at the peak of your career and pursuing your dream will delay some of your important life events such as "Marriage",  really?
If you are a girl and you are earning, then also you need to get a husband who should earn more than you. Society says – He should be of your level. That means if a boy who is on the same page as you are will be rejected because he doesn't earn more than you.
Also Read: Why Marriage Is Not Our Cup Of Tea?
Digital Disparity in India (Lack of awareness)
India is a huge country with a lot of traditions and culture. We are a developing nation but one of the reasons for not becoming a developed nation is – Lack of Education and accessibility. With each passing year, the digital disparity in the country is increasing. Some parts of the country are really developed where parents and society understand the importance of career and passion. Their children are free to make decisions when it comes to choosing career over marriage. But rural India is far away from all these concepts. Still, in rural India, a girl cannot earn more than a boy. Even in developed cities of the country, the view on earning concept is same.
The Battle of ego
We are brought up in such a manner that we don't want to accept the change. We have become rigid. Also, if someone makes any bold choice, the society doesn't accept that fact. A lot of time we see ego clashes between a man and a woman just because she earns more. Why can't just society appreciate couples who do this? It's good for the growth of society, isn't? Why can't everybody do their own business? Why they keep on telling the importance of Log Kya Kahenge?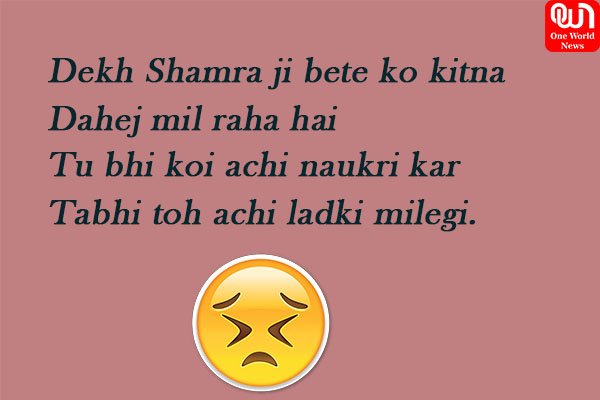 Also Read: Be A Man In True Sense! Make Workplace Bias-Free!
How to balance?
Firstly, it is important to educate people of our country that males and females have to work in a partnership to make this society developed. If a man can help a woman with household chores than a woman can definitely run a household from her earnings. In this case, females have to take a call because if we can fight for our equality then why can't for males? Of course, it is a personal choice when it comes to choosing safe career or dream but remember monotony in a long run can be deadly. Everything else will fall into place if you will succeed in achieving your dream.
Have a news story, an interesting write-up or simply a suggestion? Write to us at info@oneworldnews.in