Lifestyle
The easiest & efficient tea recipe for better sleep: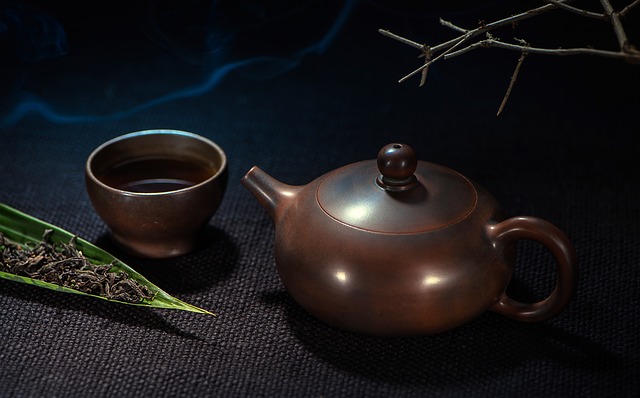 Tea for better sleep: Fall asleep with this amazing mix of herbs
---
Researchers on sleep can tell you that your sleep does tons of good to your health than you think. A poor quality sleep is linked to various health risks including high blood pressure, depression, obesity, stress, and insomnia. A proper sleep is as important as healthy diet. But, unfortunately the changing lifestyle is disturbing the sleep patterns. People are trying various methods to get proper sleep, from meditation to medication people are trying their hands everywhere for a better sleep.
Here is the recepie to make tea at home that can help you sleep better. We have made this enchanting bedtime tea recepie from the natural ingredients so that you can sleep pacifically. The ingredients it contains are:
1. Lemon peel
2. Orange Rind
3. Passion Flower
4. Chamomile
5. Lavender
6. Ashwagandha
7. Sanakhpushpi
Benefits of herbs
Herbs undoubtedly are the best source of antioxidants, essential vitamins and other nutritions. Herbs benefits you in many ways. They can lower the blood sugar level,improve brain function and memory, boost immunity and help in better sleep. The mentioned herbs have miraculous properties. Let's have a look how they can help you in better sleep.
Lemon peel: Lemon is loaded with vitamin C and antioxidants like D-lomonene. People use the pulp but mostly discard the peels. Lemon peels are high in nutrition. A teaspoon lemon peel provide 1 gram of carbs, 1 gram of fiber and 9% vitamin C of daily value. There are no side effects associated to lemon peel reported yet. FDA recognizes it safe to use.
Orange Rind: Orange peels are also the great source of antioxidants. Orange peels contains provitamin A, folate, , thiamine, vitamin B6, riboflavin and calcium. Orange peels contain some essntial oils than can clam your nerves and help in better sleep. Using excessive amount of orange can affect digestion and lead to diarrhea.
Passion flower: passion flowers do extraordinarily good to your brain. It boosts gamma-aminobutyric acid in the brain that helps to relax and sleep better. Passion flower soothes the stomach and relieve the anxiety and insomnia. The common side effects related to Passion flower are: Concussion, dizziness, liver toxicity, abnormal heart rates and nausea.
Chamomile: Chamomile aids digestion and sleep. It contains antioxidents like Apigenin which helps promoting sleepiness and reducing insomnia. A study shown that people who consumed chamomile have a good sleeping pattern. Chamomile can cause allergie reactions to some people, it is always better to consult your doctor before consuming it.
Lavender: People worldwide recognizes lavender oil as a good sleep aid. Lavender has properties to promote sleepiness and reduce insomnia. Lavender can cause headache and constipation when consuming more than the required dose.
Ashwagandha: Ashwadandha or moon milk has been used in Ayurveda since a long time. Ashwagandha contains anti-stress properties. It reduces the the anxiety, boosts immunity, and improves quality of sleep. Ashwagandha is safe when consuming for a short term period. Long term use of Ashwagandha can cause stomach upset, vomiting, nausea, and diarrhea.
Sanakhpushpi: Sankhpushpi contains flavonoids, glycosides and alkaloids that calm your nervous system, reduce anxiety and help in better sleep. There are no reported side effects of Shankhpushpi, but pregnent and breastfeeding women are not allowed consuming it.
Conclusion
Sleep is important factor for a healthy lifestyle and no one can deny this statement. Anxiety, insomnia and stress are one of the biggest obstacles for a healthy living. A good sleep requires a lot of activities to do, like eating right, regular exercise and rest. But, all these things seem insufficient in the current scenario of living. Hence, we have brought you a powerful drink for you so that you can get a proper and stress-free sleep with help
https://ringandfitness.com/meds/modafinil-provigil/
. It contains herbs to provide rest to your brain and body. This bedtime tea is all natural supplement with no harmful  chemicals. Prepare a cup of bedtime tea and drink two hours before you go to your bed. Add lemon and honey for a better taste and make sure not to boil the herbs.
Have a news story, an interesting write-up or simply a suggestion? Write to us at info@oneworldnews.com