JOYOUS NEWS
SYRIAN GOVERNMENT READY FOR THE PEACE TALKS WITH OPPOSITION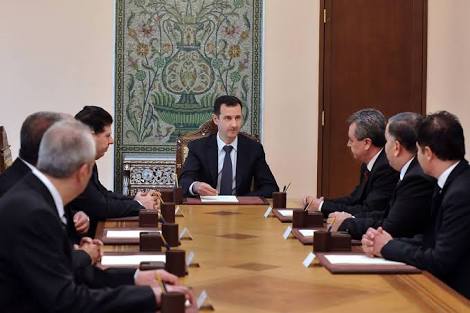 In Damascus Walid al-Moallem, Syria's Foreign Minister met with UN Sprial envoy for Syria Staffan de Mistura.
In Northern Syria a new air-strike killed and wounded number of people including many militants. Regarding this Syrian government announced that in the end of this month they are ready to attend peace talks with the opposition in Geneva.
Foreign Minister ensured that the terrorist group will not be represented and wants to see the lists of opposition group.
Syrian observatory for human rights said that air strike had killed at least 39 people including many fighters and wounded many.
The targeted area was jail and a courthouse.
Courthouse is run by Nusra Front. Nusra Front is the most powerful factions, who opposed the peace talks with government.
According to it the aim of government is to set up Islamic religion in Syria. The actvist Hadi Abdallah wrote on twitter that terrifying massacres were carried out by Russian planes.