ENTERTAINMENT
Swaanng 2022 Review: Hitten Tejwani starrer this crime thriller should be your pick this weekend!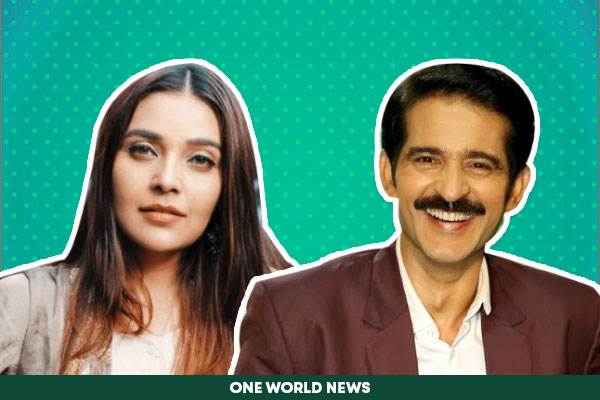 Swaanng Review: 5 Things that we loved about the series and here is why you should watch it?
---
Highlights
· Swaanng 2022 Review
· Mansi Srivastava and Hitten Tejwani crime thriller is gripping
· Anushka Sen remained the highlight of the series
Swaanng 2022 Review : Swaanng, a crime thriller recently released on Hungama Play and Mx Player can be on your watchlist this Sunday. Recently, we watched the series and here is our honest review on the story and performances. Directed by Nitesh Singh, the 6 episodes web series is a story of two sisters who stumble upon a shocking secret of Dharmshala. We binged watched the series and realized that it could be your pick this weekend.
Here are 5 things that we loved about the series:
First and foremost, the hatke characters of Mansi Srivastava and Hitten Tejwani never seen before avatars. Their characters will come as a Surprise for you and we are not giving any other hints.
2. The view – Web series has been shot in Dharmsala so eye soothing views will remain the highlight of the series and you will get a nostalgia alert if you have been to Dharamshala.
Read more- The Kashmir Files hits the theaters: People walked out with teary eyes
3. Talking about performances, Anushka Sen was quite promising as Muskaan. Her camaraderie with Bichoo was too cute to handle! It was pure and quite refreshing.
4. . Hitten Tejwani  delivered a mature performance exactly what you expect from an actor like him. Talking about other actors, Anurag Sharma, Mansi Srivastava and Alan Kapoor, they were quite convincing and delivered their part with sincerity.
5. The best part is – It is not unnecessarily stretched.
6 episodes series is gripping and interesting and you should pick it for this week
What we didn't like?
The story of the series was quite predictable. This is not something new that you will watch but you will definitely watch good performances. You will also watch actors like Mansi and Hitten in different avatars and that's what makes this series worth a watch.
Liked this post?
Register at One World News to never miss out on videos, celeb interviews, and best reads.