Hot Topics
Bulli Bai App & Sulli Deals Row: Auctioning Women is 'SHAMEFUL'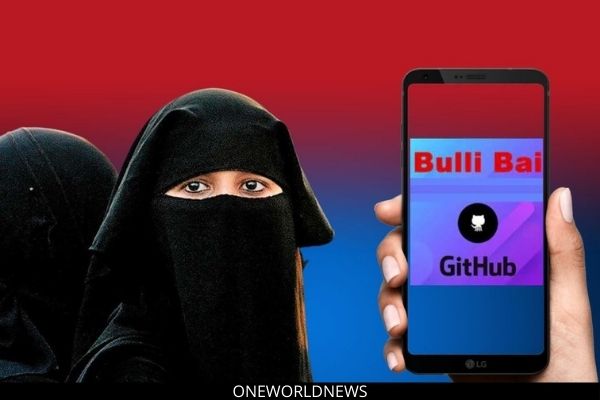 Bulli Bai App & Sulli Deals creators nabbed : Serious that needs to be answered 
---
Highlights:
What are Sulli Deals?
What is Bulli Bai App?
Why were they doing this? Is radicalization being planted in  the minds of young India?
But why only women?
Could the offense be avoided?
What is GitHub?
Delhi Police have arrested the alleged creator of the Sulli deals App. The 25-year-old Aumkareshwar Thakur from Madhya Pradesh's Indore was held by Delhi Intelligence Fusion and Strategic Operations (IFSO) unit. The DCP of IFSO, Delhi Police Special Cell, KPS Malhotra said, "During preliminary interrogation, he had admitted that he was a member of a Trad group on Twitter and the idea was to defame and troll Muslim women. He had developed the code on GitHub."
However, the alleged app creator's father, Akhilesh Thakur has a different take on it. He said, "My son is an IT expert. He did his BCA from the IPS Academy in Indore. Police said that those arrested in the recent Bulli bai case have disclosed my son's name as a blogger. They have taken him along with his laptop and mobile. He has been taken away only based on the statement of the Bulli bai accused. He is being framed. The truth is this can only be determined by the agencies."
What are Sulli Deals?
It was an app created on GitHub, where photos of several Muslim women were uploaded with the next 'Deal of the day'. The app was removed by GitHub in July 2021 after it came to light. Thereafter, two separate FIRs were filed in the matter in Delhi and Noida. Indore Police Commissioner, Hari Narayan Chari Mishra said that the Delhi Police informed us about Aumkareshwar Thakur's arrest after reaching Delhi. We have not been given any official information. Indore Police is in touch with the Delhi Police to get more details.
Read more: Self Testing Kits demand soars In India : Which one to buy and how to use it?
The arrest comes days after four people were arrested in the Bulli bai case that targeted Muslim women in a similar process. Niraj Bishnoi, the alleged mind behind the Bulli Bai App that he was in touch with the creator of Sulli Deals.
A senior police officer told the Quint that "Bishnoi was a part of a group called Trad Community Group and there was mention of Sulli Deals Apps and its creator. This is how the two got to know each other, and during an interrogation, Bishnoi disclosed information about Thakur".
What is Bulli Bai App?
During the New Year weekend, social media platform Twitter was flooded with photos of several women, especially Muslims with the captions "Your Bulli Bai of the Day is …" and mentioning hashtags like #BulliDeals # SulliDeals #BulliBai. Surprisingly, these girls or women did not even know how their photos went viral on social media. The more surprising thing was that with the use of those captions and hashtags Indian Muslim women were out upon auction on the online platform.  Bulli Bai was developed by a group of Indians with the idea of putting Indian women on online auctions by tricking people and gaining profits. The four culprits also included a woman named Shweta Singh, an 18-year-old engineering student.
Why were they doing this? Is radicalization being planted in the minds of young India? 
Most of the young minds are growing watching Hindu-Muslim debates, riots, opinions. Hence, they identify themselves into different groups, communities, and religions. Most of the Twitter handles used in the Bulli Bai case include Sikh names @jatkhalsa, @Sikh_khalsa11, @jatkhalsa7. This indicates that the accused were trying to disrupt communal harmony by creating a Sikh- Muslim hostility and was taking advances of tensions prevailing in the country.
But why only women? 
For many decades, women have been objectified and treated as a commodity in the name of comedy, songs, and even in films. In both the above cases, alleged minds have targeted outspoken, fearless women, who are highly active on social media intending to silence their voice through humiliating them publicly. A bunch of low-life perverts were trying to create a sense of fear in the minds of young women to suppress their voices and fade their social media presence.
Read more: COVID Booster Shots In India : New Mood booster is COVID booster!
It could have been avoided – Here is how?
Earlier, in June 2021, a case against Sulli Deals was registered with Delhi and Noida police. The Delhi and Noida Police conveniently quashed the case saying that the actions could not be taken as the platform culprits are using for conducting such activities is GitHub. And GitHub had refused to co-operate. The platform had rejected the notices or requisitions saying that they are not bound by the Indian legal system or CRPC (Code of Criminal Procedure). They could only be held accountable via the Indo-US Mutual Legal Assistance Treaty (MLAT), which is a time-consuming process.
The clear slip of Sulli Deal creators from the crutches of Delhi or UP police gave courage to Bulli Bai founders. However, on the other hand, Mumbai Police did not get entangle in all these technicalities. They used Twitter handles to catch the mastermind.
Kudos Mumbai police!
What is GitHub? 
Not everyone is familiar with GitHub . It is an open-source platform owned by Microsoft. It is a vault where you can store any software you have created, any code you may have written, or any app in making. Unlike other play stores, you do not need any kind of verification before storing any software, data, or code.
Read more: 5 Reasons Why You Should Be Your Best Friend, Enjoy Solitude!
Still, GitHub may not be used by most people. To humiliate the outspoken, courageous women publicly, you have to reach a larger audience. So, these profiles were shared on a social media platform like Twitter.
Conclusion
Although some accused have been taken under custody, the nation is hoping for strict action against them.   When it comes to women's safety, only physical abuse or rape are considered heinous crimes. However, crimes like stalking, trolling, eve-teasing, morphing photographs or videos cannot be taken lightly, where you can auction women  of your country and generate their rate card. One cannot let any person go through such shame, irrespective of their faith, religion, and even gender. Such minds are not only disrespectful towards others but for their beliefs and faiths. In the Vedic kal, women had enjoyed greater freedom and power. However, now most of the women opinions are silenced by putting them down.
Liked this post?
Register at One World News to never miss out on videos, celeb interviews, and best reads.