Women Talk
Sudha Mahalingam, the 70-year-old solo traveller of India
Journey of Sudha Mahalingam who travelled 66 countries at the age of 70
---
In this pandemic, we were restricted to our house and forced to live a monotonous life. As the government cools down the lockdown, many packed their bags to experience revenge travel. But there are some people for whom life took no different turn even after experiencing lockdown. They are the elderly people of our house. Ever since they hit a certain age, they indulge themselves in the pooja path, knitting, playing with grandchildren, or maybe in gardening. But these are not the only plans for Dr. Sudha Mahalingam.
When age is just a number…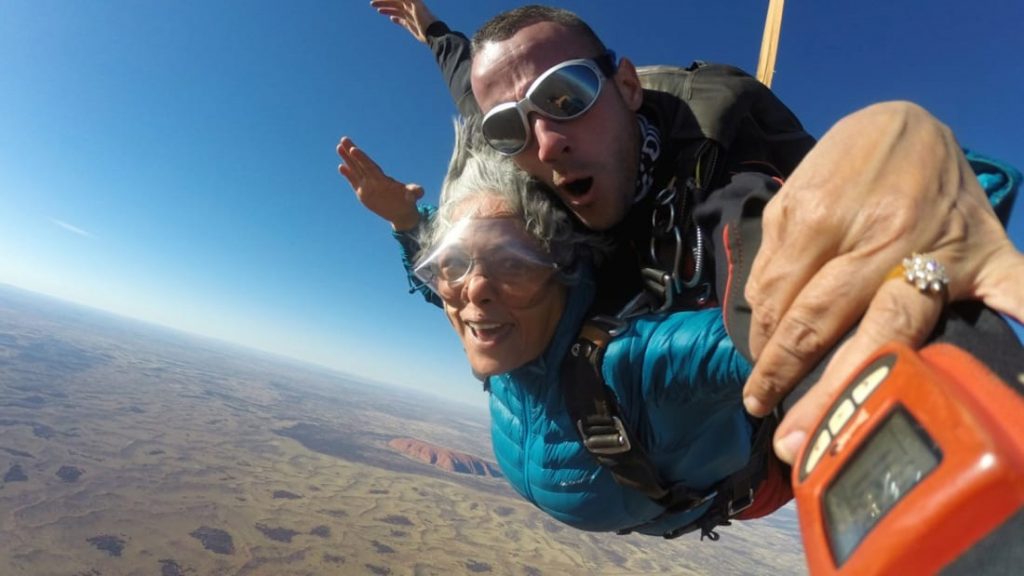 Aged 70 in number but definitely not by heart, Sudha Mahalingam had travelled 66 countries across the globe, in just 25 years. Sudha Mahalingam hails from Bengaluru and 2 decades ago was working as a journalist. She gave up her job to pursue energy research. This job opened new doors for her to become a solo traveller and cultivate a love for travel.   
Sudha's husband was in civil services, therefore, she used to accompany him to many places across the border. In the year 2000, when her husband took her along for an official trip to Sweden, she had lots of free time to explore the city. In an assignment of 2-month, Mahalingam took a ship to Finland. From there she boarded a train to Norway and then was off to Denmark and Berlin.
Mahalingam never bid for official purposes solely. In 2003 when she went to Uzbekistan for a conference, she decided to extend her trip towards Kyrgyzstan. And then she knew there was no cul-de-sac in her destination.
As nostalgia hits the 70-year-old traveller, she said, "I had only imagined myself travelling across the globe by looking at those glossy magazines. When I was growing up, I couldn't afford to take flights as they were very expensive." 
Read More: Meet Vasundhara Vee as she talks about her release 'Run'
Challenges of being a solo traveller 
Living in 16 cities of India she has advanced this crazy expedition to 18 countries. But her voyage was not always as smooth as it appears. Sudha Mahalingam cannot control her love for travelling. And for solo travellers, every destination is adventurously diluted with risk. Her trip to Prague is a memory from the same catalog.      
She landed in Prague, the Czech Republic without a valid visa. She also accidentally got herself locked in a monument in Iran. In an interview, she opened up about her Kashmir experience where she got stranded in the valley during the insurgency. As a vegetarian, it was a challenge for her to find veg meals in China. In Nairobi, Kenya she got entangled with airport authorities as she was caught without proof of a yellow fever vaccination.
 "Planned trips are very predictable. My husband used to take a guide whenever he explored the city. I do not want to limit my experience with the knowledge of a guide. As a solo explorer, I faced many problems but those neither stopped me from travelling again, nor made me vulnerable", Dr. Sudha Mahalingam told to CNN Travel.
Most of her trips are unplanned. She mostly visits those places which are not often listed in the travel plan of many tourists. She often stays in hostels among the locals rather than booking any fancy hotels. Her trips are also not planned according to any itinerary. 
"Completing education, getting a job, getting married, raising children all these are a mere part of life. But since our childhood, we were told that these things are life. I think life is full of excitement. So, one should go out and should discover it", said Sudha Mahalingam. 
From skydiving in Australia to hiking for 24 days to reach Mustang in Nepal, these trips made her a woman who is defying all odds. She has recently turned into a travel vlogger. 
Liked this post?


Register at One World News to never miss out on videos, celeb interviews, and best reads.