Success Story of Nykaa: 5 things every professional should learn from Falguni Nayar
---
Recently, Falguni Nayar founder of Nykaa became the first self-made female billionaire. Interestingly, Nayar's stake worth is now over $6.5 billion. Well, Falguni Nayar is not a social media person. Nykaa was founded in the year 2012 and in these 9 years she has tweeted just once.  Nykaa is one of the most successful beauty brands in India today. The success story of Falguni Nayar proves it's never too late. She has proved that there is nothing that a woman can't do. Equipped with the right training and expertise, there is no mountain she cannot scale, and no hindrance that she can't overcome.
Falguni Nayar was the former managing director at Kotak Mahindra Capital Company, and she had a stellar career there. But she decided to give up her job and pursue her dream. She wanted to become an entrepreneur. She started Nykaa in the year 2012, and today, it has Janhvi Kapoor as it's Brand Ambassador. Whoa! That's amazing.  Falguni Nayar during one of the interviews said that her interactions with young passionate entrepreneurs gave her the courage to pursue her dreams.  Nykaa offers a wide catalogue of beauty products and we completely gush over them.
Also Read:- Make Love Not Scars Book Review: A Saga of Focus & Grit
Interesting story behind the name
Well, there is an interesting story behind the name of the brand. Nykaa is derived from the Hindi word Nayika- an actress – a person of beauty. According to Falguni, Nykaa signifies the transformation of the Pupa to butterfly. She says a young also goes through this type of transformation. Notably, Butterfly is a symbol of freedom, energy, and grace.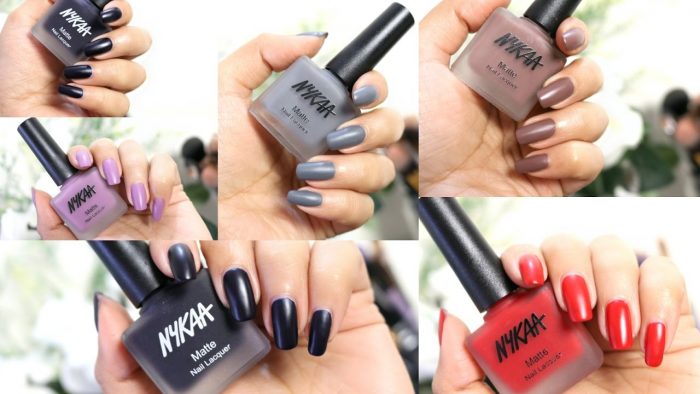 What to learn from this gracious woman?
She started off this brand after her daughter shared a poem called 'Ithaka' with her. It is one of the very famous poems by CP Cavafy.  Here are a few lines from the poem:
"Keep Ithaka in your mind.
Arriving there is what you are destined for
But do not hurry the journey at all."
Notably, the poem's main focus in on how one must cherish the journey rather than focusing on the end result. And Falguni Nayar has proved it. She has proved that it is never too late to chase your dreams. Some get their calling at a young, and some have to wait until a certain age. But if you have the zeal to make something big, then nobody can stop you.
Here are 5 things that every professional you should learn from here:
Your approach should be right. It is important to understand what you want from your business. Sometimes it's not all about making money; it's about enjoying your work and creating a long-lasting impact.
To get extraordinary results, you need to put extraordinary effort. Did you know Falguni Nayar used to handle all customer orders personally? Yes, that's true. You need to work hard and get involved personally to get the desired results.
Understanding your market. It is important to understand the needs of your customer or your user. That will help you to deliver the best products. Your vision and mission should be clear. As she says, it is important to become valuable for the society.
Taking risks is important. She gave up her job as an investment banker and pursued her dreams. That is important, especially as a woman.
Working with family, it is important to respect each other's opinions. Falguni's daughter heads the retail team. According to her, work should not get mixed with the profession.
Liked this post?
Register at One World News to never miss out on videos, celeb interviews, and best reads.