SOCIAL NEWS
Why studying in North Campus is everyone's dream?
Here is why 'North campus' is a dream of every student
---
Delhi University is itself a brand and studying there is the dream of many students. You no need to tell people what talent and qualities you possess, the time you make them know that you are studying in Delhi University they will assume a lot of good things about you. Delhi University itself is divided into two campuses. North and South campus. Both the campuses have their own perks that you can enjoy, but still North campus is considered better than South Campus. So, if you are studying in North campus, then this article will surely make you feel a bit more elated and help you hold a sense of pride.
It is the dream of every student to head to a college in the North Campus. But it is extremely difficult to take admission in Delhi University due to its high cut- offs. But each year, a big chunk of students get admitted here successfully. The majority of them are out station students. Yes, very few of Delhi students are able to make up to the Delhi University. We must say North Campus is complete in itself in terms of amenities. Its resourcefulness is the biggest perk. It has everything that a student craves for. From shopping to food you will find everything.
Here, are some benefits that you can surely enjoy if you are studying in North Campus.
1. Best of all colleges
North campus has some top colleges of Delhi University that includes SRRC, Hansraj etc. The campus embraces some leading colleges, both for bachelors as well as master's degree. Shri Ram College of Commerce, best known as SRCC, bags the title for the best commerce college in India. Hindu College is renowned for its notable alumni. Hindu college is one of the best in its own way. Hansraj, Ramjas, SGTB Khalsa and Kirorimal are known for their names. Miranda and Daulat Ram are famous for their quality of education. Each college is legendary and has a reputation of its own. Among the colleges offering post-graduation, Faculty of Management Studies (FMS) and Delhi School of Economics (DSE) are the best ones. They offer some great placement opportunities to their students.
2. Accommodation facilities
As we mentioned above that a lot of out of station students get admitted to Delhi University every year. So the biggest concern arises about the places where they can stay safely. To content with it, there are many Delhi University hostels in and around the campus. Moreover, there are hostels in the colleges too. Also, the Campus is surrounded by many residential places. These places offer the facilities for staying in flats and PG's at very reasonable prices. So, you never got to miss your home. Even you don't have to worry about money.
3. Food places
North campus provide some delicious food junctions where you can hang out with your gang and they provide food that is clean and is affordable. The entire campus offers you a variety of food joints. Especially, Hudson lane is flooded with cafes and restaurants that never fail to satiate your cravings. Some of them like Big Yellow Door, QD'S, Ricos and Yolo are the most famous ones. They serve you a number of delicious dishes. And, if you are the one, who is looking for some local food, then Kamla Nagar is the right place for you. You can always try 'Chacha di Hatti' and 'Bille di Hatti' for that. Also, the cost is feasible for a student's pocket.
4. Kamla Nagar
Kamla Nagar is a student's place only. It is surely the hub for students. You can always find a bunch of students there hanging around with their friends. Departmental and Book stores, Branded shops and some great food joints make it the focal point for the students. It fulfils the basic everyday need of the students. This is the reason it has become a second home for the students studying in North Campus.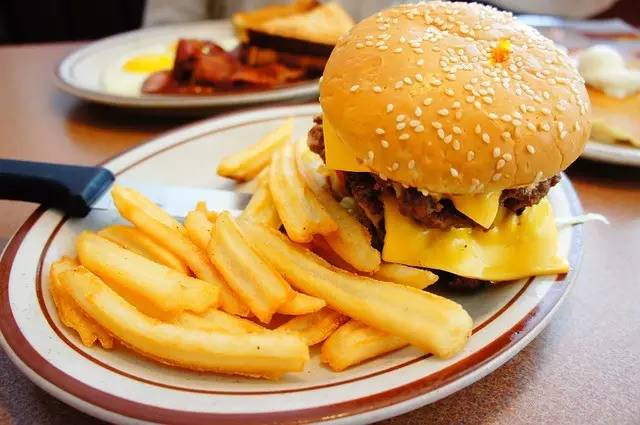 5. Best coaching centres
North campus also provides best coaching centres. Majority of students are hell too ambitious and are preparing for various competitive examinations. In order to satisfy the needs of career oriented students, there are a number of coaching institutions opened up in Hudson lane. From T.I.M.E. to CL, there are many famous ones which give the right direction to the careers of these ambitious students and help them to achieve their dreams. Isn't it cool?
6. Patel Chest
Students of Delhi University rely on notes and for noted they rely on photocopy shops. It usually becomes the most important part of the campus during the exams. At the time of exams, one or the other student is running to get the copy of notes. It has an innumerable number of shops for Photostats and print outs. Also, they are immensely budget friendly.
7. Everything is nearby you.
No need to worry about distance. Everything is nearby you. This is probably the best part about the north campus. It is very easy to go from one place to the other due to its short radius. And to accommodate, you have rickshaws and autos flooding throughout the campus. So, it becomes easy to commute.