Editor's Pick
10 highlights from Sourav Ganguly's first Press Conference as BCCI President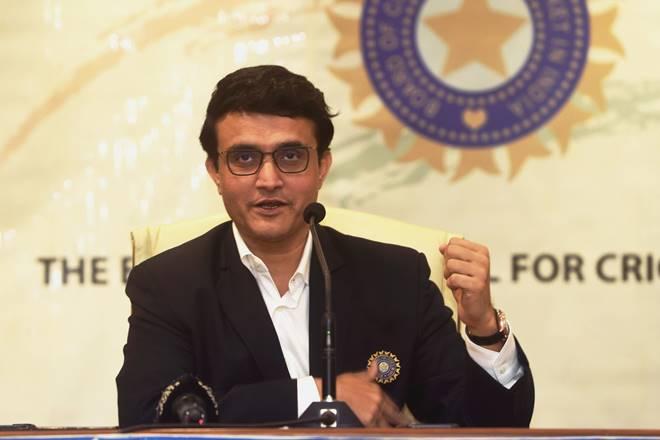 Sourav Ganguly spoke on various issues including MS Dhoni and Virat Kohli
---
Former Indian Cricket team captain and player Sourav Ganguly officially took over as the BCCI president on Wednesday. Now all eyes are set on the one of the most successful captain Sourav Ganguly considering the crisis in Board for Cricket Control in India (BCCI) in last three years. Ganguly has a lot to do to revive the Board's image. Dada is one of the dynamic players to have played this game. He always led the team from the front and injected confidence in several Indian cricketers. After taking the office Ganguly talked to the journalist and spoke on various issues. Here are the top 10 takeouts from his conversation to media.
1. MS Dhoni will get all the respect. Dhoni is one of the greatest players to have played this game and Champions don't finish very quickly. Till I am around, everybody will be respected.
2. Virat Kohli is the most important person presently in Indian cricket and we will support him in every possible way. I have been a captain myself so I understand that position.
3. I am honoured to be appointed as the BCCI President and this is the when reforms need to be done.
4. No compromise on credibility, corruption-free administration.I will lead the BCCI the way I led Indian Cricket.
5. BCCI will bring back the owed money from ICC. India is supposed to get 372 million from ICC.
6. Mumbai is great city for cricket and this city has given many great cricketers like Sunil Gavaskar, Dilip Vengeskar, Sachin Tendulkar, Rohit Sharma, Ajinkya Rahane.
7. We have to create a CAC which will appoint a lot of selectors and other members which are important part of Indian cricket.
Read more: Sourav Ganguly takes over as BCCI President, Once a leader always a leader
8. We are here to make the life easier of players, coaches and support staff. We are not here to make their life difficult. Everything will be decided on the basis of performance. Performance is the most important thing and this is what will take forward the Indian cricket.
9. (Punjab got out of the Vijay Hazare trophy due to abandoned match). Rules are rules, we can't do anything about it. A similar thing happened in the World Cup final 2019 when New Zealand lost the game.
10. Too many changes aren't good for game. It becomes difficult for people to understand rules and regulations. The most important aspect is the quality of the game.
Have a news story, an interesting write-up or simply a suggestion? Write to us at info@oneworldnews.com