Lifestyle
Skin and Hair Care Tips for Holi- Expert Speaks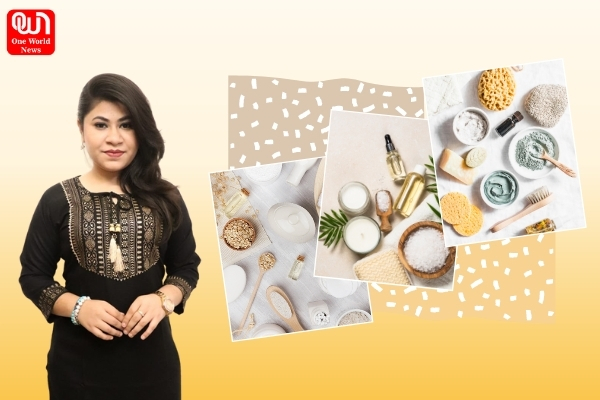 Skin and Hair Care Tips- Take care of yourself while enjoying Holi
---
The festival of colours is upon us, which means that the skies will be lit with hues of red, pink, yellow and green. Our clothes and faces will become canvases and we will be drenched in the spirit of Holi.
As much as we love playing with colours and water in Holi, it is extremely important to take proper care of our skin and hair.
Why should we take care of our Skin and Hair during Holi?
More often than not, the colours which we use to play Holi with are mixed with toxic chemicals that can cause skin and scalp irritation or allergies.
Read more: history of special Holi sweets
How can you take care of your Skin and Hair?
Shreya Sahay, a lifestyle influencer gives us tips that we can use to make sure we have a fantastic as well as beautiful Holi.
Follow her here-  official_shreya_sahay
Pre Holi Tips for your Hair
Your hair needs a lot of nourishment and care to ensure that there is no harm to it from the chemicals. The chemicals may also cause split ends and make it dry and fizzy.
The day before Holi, make sure you properly oil your hair with coconut oil or any other oil.
Those who have highlights should be extra careful as the chemicals in the colours tend to change the colour of the highlights and cause extra damage to your hair.
Pre Holi Tips for your Skin
Use an oil-based serum to properly moisturise your skin all over. Colours tend to directly attack your skin and may lead to pimples, redness and itching.
You can also use coconut oil on your skin as it works wonders in protecting it from any harm.
Hair masks are great as they not only help in replenishing your hair but also moisturizing and nourishing it.
You can order one here nathabit.in
Spa!
Going for a Hair Spa can significantly help in reducing the ill effects of the chemicals in your hair.
It is important to ensure a thorough wash of your hair using a chemical-free shampoo, preferably organic. Once you have done this. Oil your hair again and steam it to provide it nourishment. You can also use a towel and dip it in really hot water and then put it on your hair for some time. Once this is done, wash your hair again and condition it nicely.
DIY hair mask
Make a hair mask using besan and dahi or just multani mitti (fuller's earth). Using these homemade products will be great for hair and scalp cleansing.
You can make ubtan using besan, dahi and turmeric powder and scrub your entire body to get rid of the colours and make your skin supple and soft.
Exfoliate your skin using a DIY scrub or readymade scrub
Moisturise and clean your body using a body wash
Body polishing is also a great way to get your body shining and glowing
GO HERBAL!
The best way to ensure a safer Holi for your skin is to avoid playing with the regular colours and buy organic and herbal colours.
With people becoming more conscious about the toxic Holi colours, they have been shifting to these organic products that are easily available in stores.
These colours are safe for our skin, can be easily removed, and do not cause irritation.
So, remember to have a blast and Go Organic!
Liked this post?
Register at One World News to never miss out on videos, celeb interviews, and best reads.