JOYOUS NEWS
Simple Tips To Present Yourself Better, Take A Look!
Looking Good is the need of the hour: Renu Mehra
---
Well, 'Looking Good' here has nothing do with your features and fixes. We are here talking about the essence of feeling good and feeling confident. So to give you some simple tips on how to look good and to tell you about the self -employment opportunities as an Image Consultant, Renu Mehra, the leading image consultant was back with another enthralling session on Self Employment Opportunities as a certified Image Consultant or Soft Skills Trainer.
The event was held at Defence Colony Club, and interestingly the seminar hall was jam-packed with people from all walks of life. With this, one can imagine that looking good and feeling good is no more a desire, but it has actually become a necessity.
Here are some important highlights from the event, take a look!
1. Do you know the first impression of any person is formed in just 3 seconds? That's why the first impression is really important.
2. Charity begins at home: Not for others but you should shift your paradigm for yourself. No matter in what profession you are, your presentation matters a lot!
Simple Tips To Build Your Self Esteem
• Discover and Develop a new talent
• Use Discipline and Persistence in your life to meet your goals
• Reprogram your mind with positive attitude
• Respect your body, mind and time
• Appreciate yourself for achieving your goals.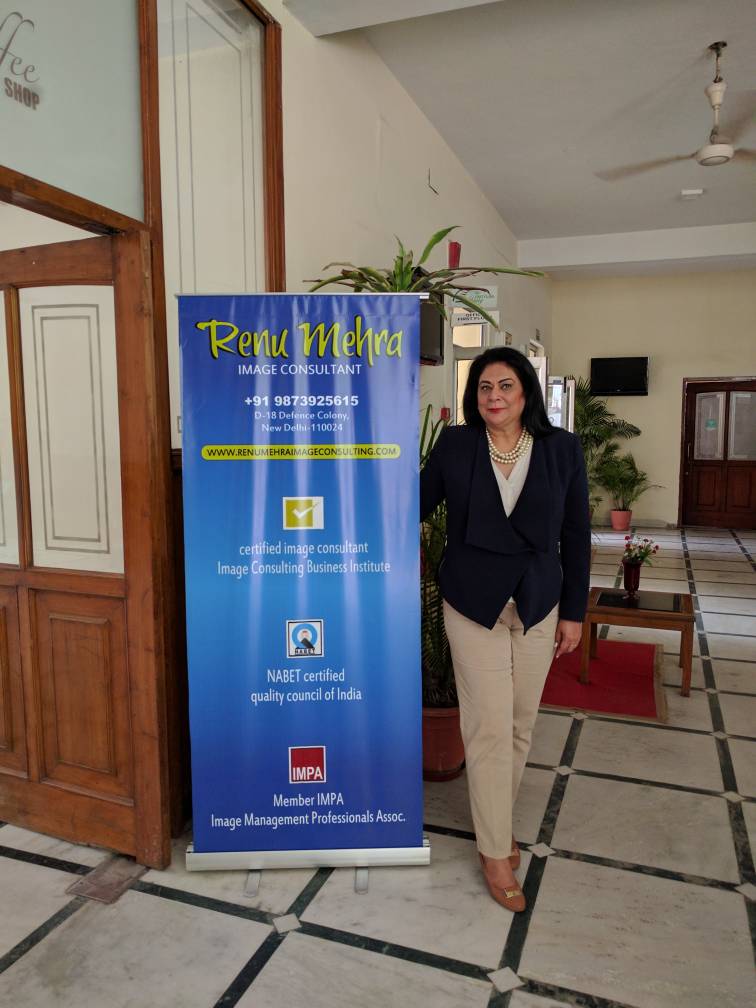 Knowing four important A's to groom your image
• Appropriate: One should know about the appropriate outfit or attire for a particular event. For example: What you should wear for a Business meeting?
•Authentic: You should make sure that whatever you are wearing, you should be comfortable in it.
• Attractive: It's obvious we always prefer attractive things. So, looking attractive is equally important.
   •Affordable: You need not to invest in expensive outfits to look good. Your sharp knack for trend and fashion can help you to stand out.
Last but not the least, 'ABCD' that we all should know to be part of this competitive world
A stands for Appearance
B stands for Behaviour
C stands for communication
Digital stands for Digital Presence
 These are four important things that people notice about you, and they play a major role in building your image.
 Image Consultant as a Profession
Are you currently looking for self – employed opportunities? Becoming an Image consultant or soft skill trainer could be a good option. ICBI (Image Consulting Business Institute) offers courses leading to self -employment as an Image Consultant or a Soft Skills Trainer.
Duration of course: 1 year
For registration or queries, you can visit the official site of ICBI.
Have a news story, an interesting write-up or simply a suggestion? Write to us at
info@oneworldnews.in