Kaam Ki Baat Karona
'The Groundless Case ', 15 Years Just to Hear This? Is it a jibe taken on Shilpa Shetty, judicial system or on Us?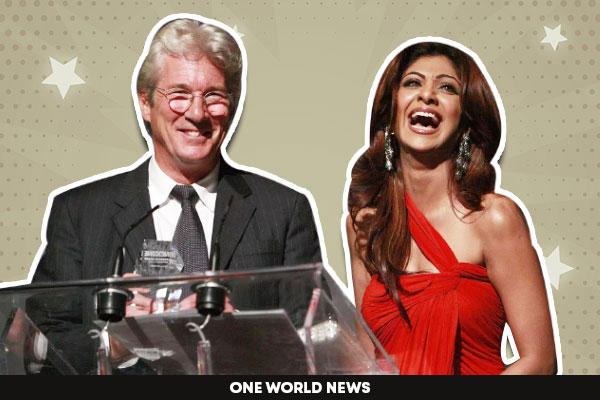 Shilpa Shetty get relief after 15 years in obscenity case. Ye thoda Jada nhi Ho gya?
---
Highlights:
Shilpa Shetty get relief after 15 years
How this case can be an epitome for law students?
15 years invested to state a case "groundless"! Is it worth?
Ye thoda Jada nhi Ho gya!
Shilpa Shetty Kundra has been part of the entertainment industry for over two decades now. With a lot of success, many controversies have also been part of her career. Most recently, because of her husband Raj Kundra, Shetty had to face a lot of public shame and trolling.
Shilpa Shetty Kundra is dealing with a lot of issues recently, from filing defamation cases against those who have accused Raj Kundra of improper behaviour to battling legal issues herself.
Shilpa Shetty get relief after 15 years
A month ago, a Mumbai Court discharged Bollywood actress Shilpa Shetty, who had been accused of indecency and obscenity with co-accused, Hollywood actor Richard Gere. This case followed her after Gere publicly and repeatedly planted a kiss on the actress's cheeks. The incident happened during a promotional event in Rajasthan in 2007. A total of 3 cases were filed in 2007 in Uttar Pradesh and Rajasthan against Shilpa for publicly kissing the Hollywood star at an AIDS awareness campaign.
Massive outrage was seen in many big cities like Kanpur, Bhopal, Varanasi, Delhi, Mumbai.
After perusing the complaint that gave rise to the case, the Metropolitan Magistrate Ketaki Chavan deduced that the actress was a "victim" of the element of the alleged act of accused number 1, Richard Gere.
Once the police report and documents were presented, the Magistrate was satisfied that the charges against Shilpa Shetty Kundra were "groundless". Hence, the actress was discharged from the offenses.
Read More – Why is Surrogacy a big deal for us? Know about Surrogacy Laws in India
"Not a single element of any of the alleged offense is being satisfied in the complaint. Moreover, none of the papers annexed with the final report discloses act of present accused so as to bring her within the purview of Section 34 of IPC (common intention)." the order observed.
After the incident, a complaint was filed before a Judicial Magistrate 1st Class in Mundawar, Rajasthan seeking registration of an FIR against Richard Gere and Shilpa Shetty, which was allowed.
The FIR booked the accused under Sections 292, 293, 294 (obscenity) of the IPC (Indian Penal Code), along with provisions of the Information Technology and Indecent Representation of Women (Prohibition) Act.
Read More – Neither Flying Jatt Nor Drona! These 5 Superheroes Deserve A Bollywood Break
In 2017, Shetty's plea to transfer the case to Mumbai was allowed by the Supreme Court, after which the complaint and the transfer case were being heard by the Metropolitan Magistrate at Ballard Pier, Mumbai.
The actress filed for discharge under Section 239 (discharge after considering police report and documents) and Section 245 (discharge after considering evidence) of the Code of Criminal Procedure through Advocate Madhukar Dalvi.
How this case can be a case study for law students?
In India, an expression of affection publicly is still a taboo. As per Indian law, a person convicted of public obscenity faces up to 3 months in prison, a fine, or both.
Many news articles are indicating this case as a jibe taken on Shilpa Shetty, the judicial system as well as on Indians.
15 years invested to state a case "groundless"! Is it worth?
It took a time of 15 years to settle just one case and two are yet to be cleared. Where victims of serious crimes are rape, murder, money extortion are waiting to get justice delivered, supreme authorities are investing their precious time only for stating a case groundless and not even considered.
However, some may give the argument that as Shilpa Shetty urged to transfer all 3 cases to Mumbai too, it took a time period of 6 years to complete the process of paperwork. Still, it is a waste of time when a division bench of the Supreme Court has quashed, the case stating it 'Useless'.
Ye thoda Jada nhi Ho gya!
Should the litigants compensate Shilpa Shetty for harassing and wasting the time of the Court?
When the controversy sparked, people accused Shilpa Shetty of disrespecting Indian values, demanded capital punishment, and burnt her effigies. Ye thoda Jada nhi ho gya!
As per reports, the incident happened in front of hundreds of people, even actress Sunny Deol was present on the stage who was playing the role of a truck driver in a movie then. Why did not a single person bother to protect India's values at that moment?
Why the onus of safeguarding Indian value is only on a woman?
Liked this post?
Register at One World News to never miss out on videos, celeb interviews, and best reads.