Women Talk
Educated, Independent, & Unmarried- That Makes You a Sheng Nu in China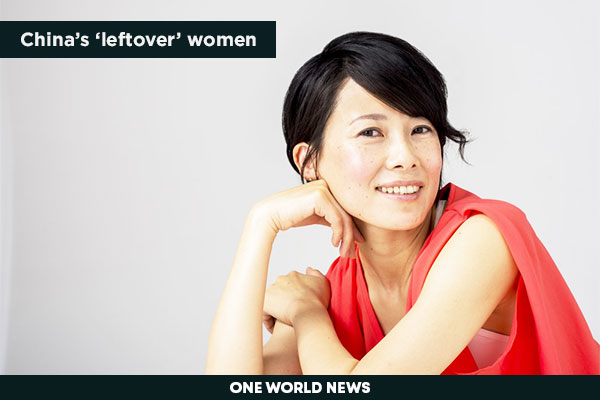 Why being a Sheng Nu in China will make you less desirable woman?
---
Highlights:
What is Sheng Nu?
Treat yourself with the best
'We will not settle for less'
Beta, this is the right age to settle down!
Badme mai sahi ladke nhi milte!
Shaadi late karne se, 'baaki' sari chize bhi late ho jati hai
Career-vareer to hota rahega, Shaadi zyada important hai
You probably have come across these kinds of comments & gyans from relatives, aunties, parents and some time even from friends. Now, you may wonder, ki bahar ke desho main Aisa nhi hota (This does not happen in foreign countries).
Let us clarify that India is not the only country where being Single is taboo.
What is Sheng Nu?
In China, the term Sheng Nu means women who remain unmarried in their late twenties and beyond. The Chinese media coined the term and it was popularized by the All-China Women's Federation to pass derogatory remarks on women who choose careers over marriage. (Sheng Nu means 'Leftover Women').
Chinese media often portrays a single woman as desperate, lonely, miserable, and overqualified. The anxiety and shame of being labelled as 'Leftover' is reinforced by stereotypical depictions of leftover women in television and film, where women with higher education levels are portrayed as undesirable. In most such ads, a woman's value is defined by her ability to play the dual roles of wife and mother.
Treat yourself with the best
Many Sheng Nu women are giving a befitting reply to it. How? No, let us know here.
Rather than opting for a protest or activism, Chinese women are shifting their efforts to economic power. In an interview with Scroll, a 33 years old woman said, '"During family gatherings, relatives for being single often target her. In my relatives' minds, I must lead a miserable life. They love teasing my parents and often question why I am single yet. Hence, I need to defend my parents. Therefore, I constantly upgrade my image by treating myself with more stuff that is expensive. My handbag is from Louis Vuitton, my sunglasses are from Burberry, and I use a MacBook. I present myself in a way that I am not miserable. On the contrary, I am leading a great life,".
As per the data, 70-lakh single women aged between 25 to 34 in urban China are among the most significant contributors to the country's growth. Women contribute approximately 41% to China's GDP, the most significant proportion of any country globally.
It is also true that not every woman in China can afford such a luxurious lifestyle. However, this economic liberty helps them make a special place in regressive and orthodox society. It helps them refine their single status and the only thing they can actually be proud of.
Chinese women in their late 20s or older need not necessarily wish to remain single for long. Some of them really want to start a family, but the stigma of being leftover comes as a barrier or baggage. As per the pre-determined standards in Chinese minds, leftover women are not good wives, daughters-in-law, and mothers.
Therefore, it becomes a task for them to find a perfect match.
'We will not settle for less'
So, there is no one Left for leftover women?
Well, in most of the cases, Sheng Nu woman is forced to settle for less. If a woman is financially more successful than a man is, she may simply reject the proposal on economic grounds.
Ni Lin, a host of a popular matchmaking TV show, reveals that in China, a man is expected to hold a higher rank in relationships and every sense like age, salary, education, height, etc.
Read more- Seven Inspiring women who took the Indian society by storm!
Well, the fact cannot be denied that we are still romanticizing terms like 'Gender Equality in China as well as in many south Asian countries. As per WEF (World Economic Forum), women are the major contributor to the GDP of China, but only 10% of the women hold the top position in the country.
Whether it is India, China, or any other country, many fascinate the idea of complete women is to get married off at the 'right age.' Women are often forced to board to guilt trip for their choices which take a toll on their mental health too. The horror of ending up being alone has implanted Sheng Nu women gets into depression.
It is essential to develop and adopt strategies that will improve the social status of women, remove gender disparities, and provide political and economic power. Moreover, not penalize them for their unconventional choices.
Liked this post?
Register at One World News to never miss out on videos, celeb interviews, and best reads.