Women Talk
Top 10 Sexiest Female Politicians in the World
Glamorous World of Politics: Top 10 Sexiest Female Politicians in the World
---
It seems this year in politics is all about women. We had one who nearly became the Democratic nominee, one who is the Republican VP nominee, and possibly a heartbeat away from the presidency. Women are the hot topic in politics, but are they hot? Earlier in the primaries, Jack Nicholson recorded a commercial in favor of Hillary Clinton and used a quote from one of his movies where he said "There is nothing on this earth sexier, believe me, gentleman, than a woman that you have to salute in the morning." With that, here are 10 of the world's sexiest female politicians.
Strida Geagea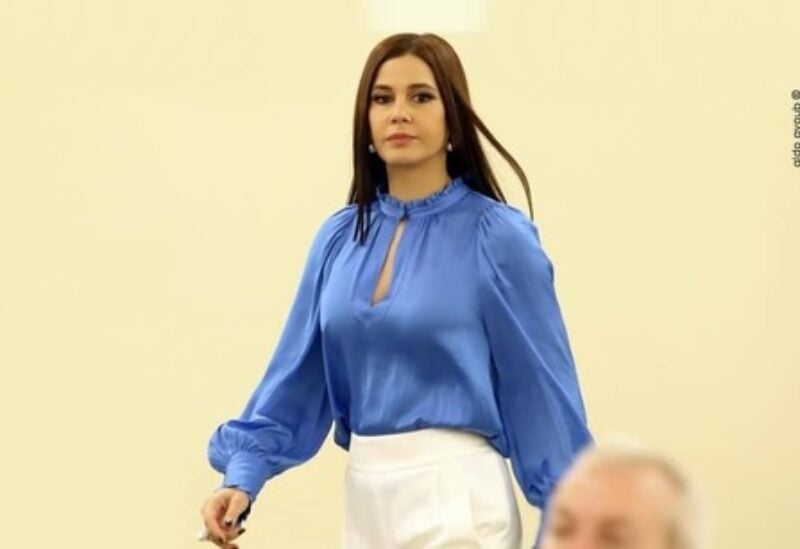 Sitrida Geagea is a Lebanese politician renowned for her beauty and a media favorite in Lebanon. She is from a wealthy, prominent Lebanese family. While at University, she met and married Samir Farid Geagea, the leader of the right-wing Lebanese Forces (LF) political party. When Samir was imprisoned for 11 years for political reasons after the Lebanese Civil war, Strida led LF. Being kept away from Sitrida for 11 years is quite a sentence.
Alina Kabaeva
Alina is most famous for her career in gymnastics. She is Russia's most successful gymnast to date and has won 18 World Championship medals, 2 Olympic Medals, and 25 European Championship medals. In 2007 after retiring from Gymnastics, Alina became a member of the Russian parliament, representing the pro-Kremlin United Russia party. Earlier this year it was rumored that Former Russian President and current Prime Minister Vladimir Putin was to leave his wife and marry Alina. Both dismissed the rumor. Alina is best known for her extreme flexibility – a good quality for a politician.
Read more: 5 Bollywood stars with big roles in Hollywood movies
Mara Rosaria Carfagna
Mara Carfagna is an Italian politician and currently serves as the Minister for Equal Opportunity. The former showgirl, model, and TV presenter has been described as "the most beautiful minister in the world" and is referred to as "Mara La Bella" ("Beautiful Mara"). Italian Prime Minister Silvio Berlusconi is enamored with her and was once overheard saying "If I was not already married I would have married her immediately". It is speculated that Carfagna and Berlusconi are entangled in a secret affair. Recorded telephone conversation between the two has been described as "erotic in nature" and involving oral sex.
The yet-to-be-published conversations were recorded while Berlusconi was under investigation and had his phones tapped. Mara is one hot female politician who's not afraid to get on hands and knees and do the hard work. She puts Monica Lewinsky to shame.
Hillary Clinton
Hillary Clinton is the lady that nearly made it to the White House on her own accord. That takes balls. This is one female politician people either love or hate. She clearly isn't the most attractive female politician in the world, and SNL even calls her a flange. That said, you have to respect her tenacity, gustiness, and those 18 million cracks. No matter who wins this year's election she'll still be one of the most powerful politicians in American, and power is damn sexy!
Belinda Stronach
Belinda Stronach is a member of the Canadian Parliament and a bombshell to boot. She is the daughter of a wealthy auto parts manufacture and a respected businesswoman herself. In 2001 the National Post named her "the most powerful businesswoman in Canada". Her entry into politics has not been smooth – she's switched parties, made mistakes, and had her head Photoshopped onto someone else body. The twice-married mother of two has a long history of dating or having affairs with Hockey players. When asked about her personal life she retorted "Let's face it. I don't sit at home and knit on Friday nights." This is my kind of politician.
Julia Gillard
Julia Gillard ain't no oil painting, but she is the Deputy Prime Minister of Australia and Australians love her (and Australians usually have pretty good taste). The red-headed powerhouse has a kick wit, a way with words and has been dubbed "sexy" by the Australian press. Last year she came in behind former Miss Universe Jenifer Hawkins as the number two sexiest woman in the country by men's magazine Ralph. The magazine then offered her $50,000 to pose in a bikini, which she declined. Australia has either run out of beautiful women, or Julia's power has gone to their head.
Cristina Fernadez de Kirchner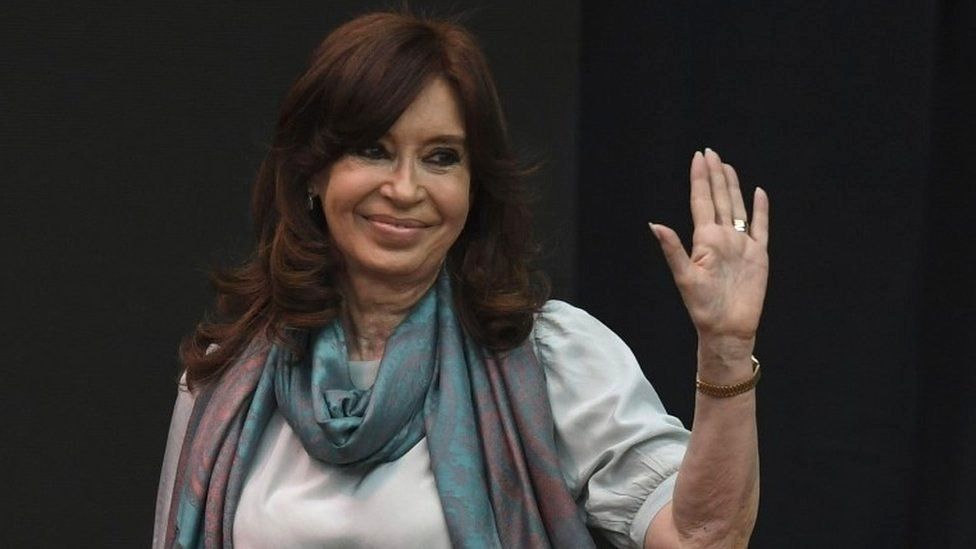 Cristina is the President of Argentina, with a style likened to Eva Peron. Prior to leading the people of Argentina, she was Argentina's First Lady and a Senator for Buenos Aires Province. That's right – she one-upped Hillary Clinton and stole her playbook. This sexy South American thrashed the other candidates in the 2007 election, beating her nearest rival by 22%. Interestingly she won by winning the votes of the urban working class and the rural poor. Cristina Fernández de Kirchner has a sexy name and is a total PILF.
Ruby Dhalla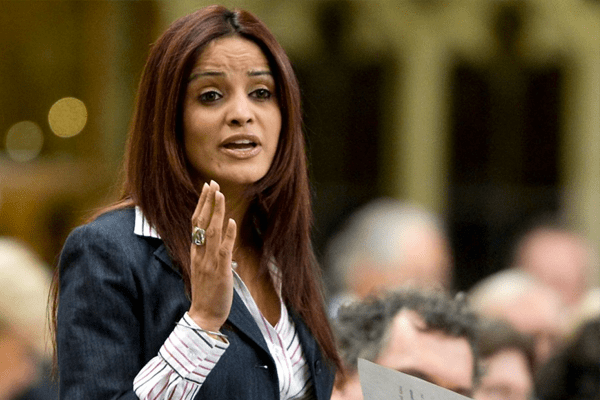 Ruby Dhalla is a 34-year-old Canadian politician of Indian descent. She is a member of the Liberal party, a powerhouse of Canadian politics. She has long worked to make a difference. In 1984 when some Sikhs were shot by Indian soldiers at Punjab's Golden Temple, a 10-year-old Ruby wrote to India's Prime Minister Indira Gandhi asking for the violence to end. Gandhi personally responded to the letter and quoted it at a subsequent press conference. Compassion is as sexy as looking fine in a fancy dress.
Sarah Palin
Sarah Palin is currently a political phenomenon in the United States. Four years ago she was the mayor of a small town in Alaska and now she's possibly a heartbeat away from the Presidency. The small-town self-described hockey mom is a former beauty queen and star athlete. The Tina Fey look-a-like can hunt, shoot hoops, and just gave birth while Governor of Alaska. You may disagree with her politics – but you can't help admire her. Plus – all those sexy Photoshopped images are making this election very entertaining.
Yulia Tymoshenko
Yulia Tymoshenko is the current Prime Minister of Ukraine. She was instrumental in Ukraine's Orange Revolution – where in 2004 the country came to a stand still following a Communist-backed, rigged election. Yulia was deemed the Joan of Arc of the Revolution. She is famed for her plaited hairstyle, which almost looks like a crown.
Since coming to power Forbes Magazine has named her the 3rd most powerful woman in the world and Canadian newspaper The Globe and Mail dubbed her "one of the most beautiful women to ever enter politics".
Liked this post?
Register at One World News to never miss out on videos, celeb interviews, and best reads.